Oh how I love to hear from you guys, and get a chance to lend a helping hand! Today's post is an answer to this reader's question about the writing process: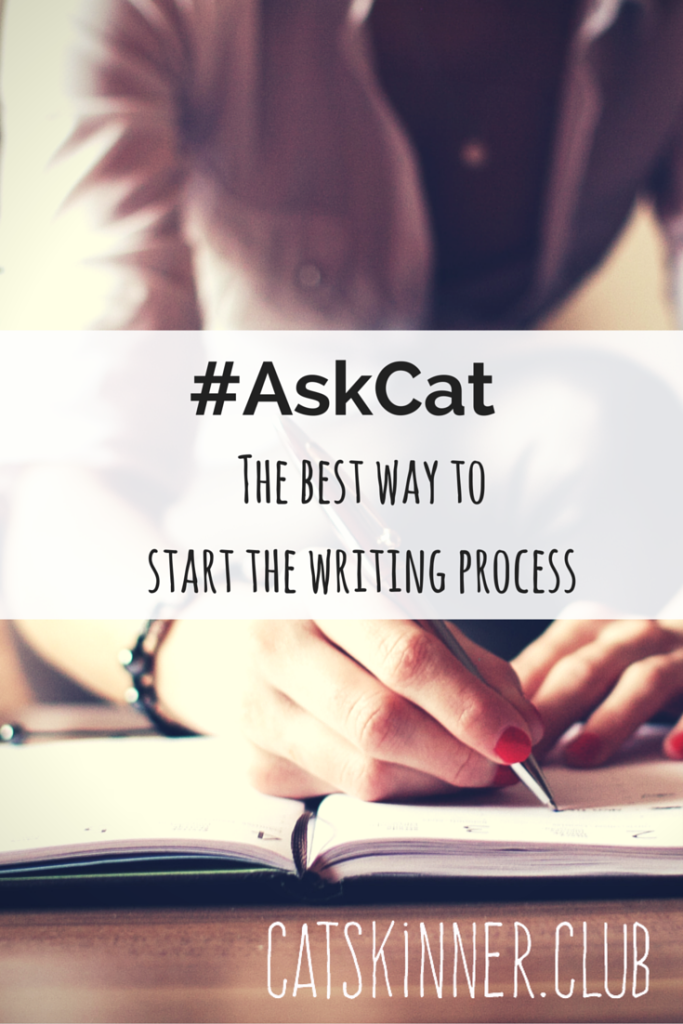 First off I want to say superb blog!
I had a quick question that I'd like to ask if you do not mind. I was interested to find out how you center yourself and clear your head before writing.
I have had a hard time clearing my mind in getting my ideas out. I truly do take pleasure in writing but it just seems like the first 10 to 15 minutes tend to be lost simply just trying to figure out how to begin. Any ideas or hints? Many thanks!   – Sally
Here's my answer, via YouTube. The writing process is totally unique to each writer, and many of us have all kinds of rituals and OCD habits that we need to indulge before we can get our creative juices flowing.
If you have any questions you'd like me to answer about writing, relationships, sex, parenting, or anything else you can find me at cat@catskinner.club. I promise to always protect your anonymity, and if I use your question as a post, I'll be sure to send you a token of my gratitude!
Kisses on your nose,