Hi Lovers,
Every now and then I like to step in front of the camera to get up close and personal with you. When you're a member of the Cat Skinner Club, you get to pick my brain and have me weigh in on those life matters that might be keeping you up at night. It's always nice to have an unbiased two cents, isn't it?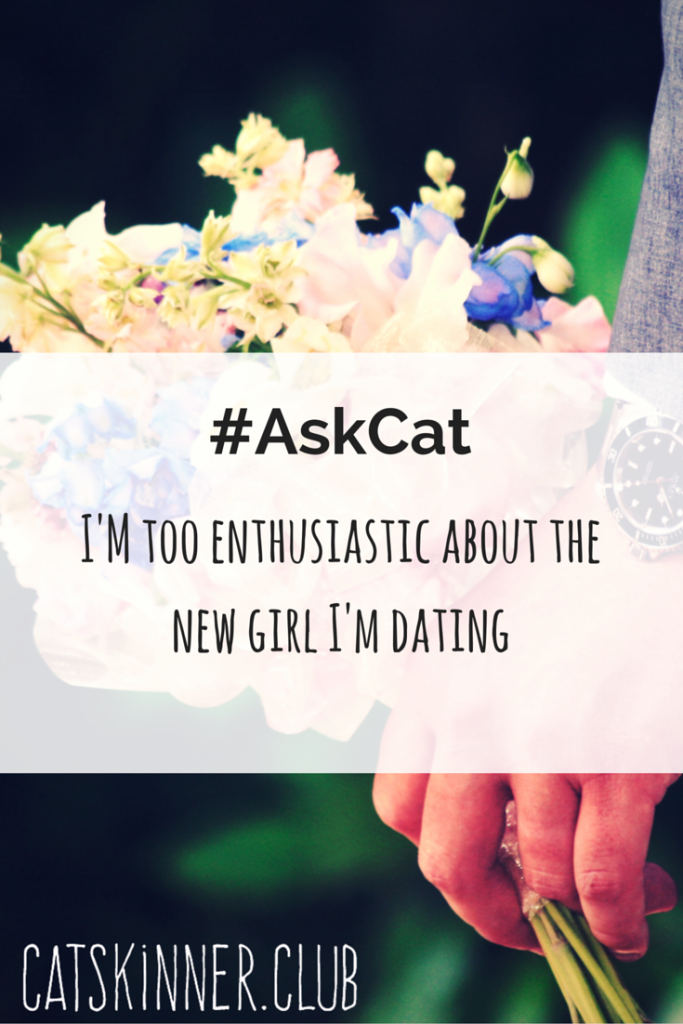 Today I invite you to witness my spectacular dorkiness as I attempt to answer a real reader question from a dude who is worried that he's dating too enthusiastically. He's just started seeing this girl, and is already convinced she's worth lots of time and attention. I'll confess, I've been guilty of this too, but some people can really find it off-putting. Hopefully, I've laid it out in a way everyone can appreciate. Enjoy!
If you would like to email me for your own loving batch of fresh-baked advice, you can email me at cat@catskinner.club I promise to always protect your anonymity, and if I feature your question in a post, I'll be sure to send you a little token of my appreciation.
Kisses on your nose,

Comments
comments