Hey lovers! I've been dreaming of a series of posts that feature real people, just like you and me, who are following their own passions. As this idea was forming in my over-worked brain, a gorgeous opportunity just landed in my lap, by way of a dear friend and an incredible creative force, Melissa Major. M turned me on to Jennifer Neales, who is hard at work collaborating with a posse of women (or womyn, as she prefers) to create a unique piece of theater that will hit the stage in Toronto on April 22nd. #HERstoryCounts is a series of monologues, autobiographical in nature, crafted and performed by a fierce and diverse collective of female performers. One look at their Indigogo campaign and I quickly realized I had stumbled into the gorgeous, switched-on, inspiring and empowering antidote to all of the soul-crushing lady-hate the Internet has been spewing at me of late. I'm happy to have Jennifer featured here in a guest interview, to talk about this remarkable piece, and the incredible creatrixes responsible for birthing it.
Are you as jazzed and inspired as I was after watching this video? Who wants to be my date to see this show?
Meet Jennifer Neales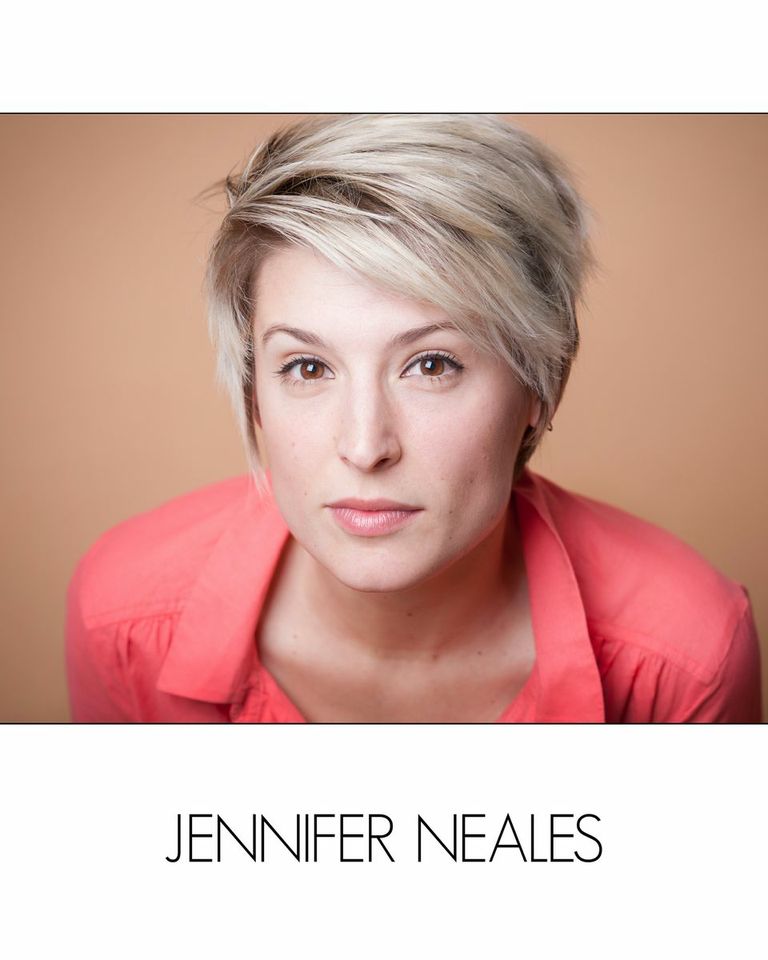 Jennifer Neales has been acting for over 20 years. Some of her selected credits are: Tina in the Off-Broadway Musical "Ruthless"; Jennie Malone in "Chapter Two" touring in Japan; Roberta in "Love and Human Extinction" (Fringe Festival's Best Actor 2009); Evelyn in "The Shape of Things" (2012 Fringe Festival's Best of Fringe – Toronto Centre for the Performing Arts), Acting and touring with Trey Anthony Productions as Suzy in "'da Kink in My Hair" in New York City, North Carolina, Texas, North West Territories, Ottawa, Mississauga and Toronto. Jennifer is Artist Producer and Founder of HERstory Counts.
Can you give us an overview of your personal creative experience, and how it lead you to where you are in your career today?
JN: I have always had a love of the stage. Dancing came first, followed swiftly by acting and singing. I knew from a very early age that there was no other life for me. I was fortunate to study theatre at the University of Guelph with Judith Thompson, Kim Renders, and Ric Knowles, to name a few. This gave me a love of writing, critical thinking and awareness, and directing. Having acted on stages all over North America and in Japan also taught me more and more about the kind of theatre in which I wanted to be involved, promote, and attend. After being back in Canada permanently for almost 10 years now, I have come to realize the severe lack of diversity at the creation level in most of our theatre houses. What we need is a diversity of perspective. It is LONG overdue.
1. What was the catalyst for creating this piece? Was there something specific in your life and experience, or did it grow from a general need?

JN: The catalyst for creating HERstory Counts began to take form at the end of 2015. I had just come back from another incredible tour as an actor in trey anthony's play 'da Kink in My Hair which always teaches me about standing in my truth even in the face of adversity, and trey, her partner Janet, and I went to see an incredible piece of theatre called Nirbhaya #endthesilence curated by Nightwood Theatre. This piece of theatre changed something in me… It woke something in me. Womyn's voices are still being silenced all over the world. Here. In Toronto. In our families. Within our educational system. In judicial institutions. EVERYWHERE. And, finally, in the middle of January, Matthew Jocelyn announced the 2016-17 season for The Canadian Stage and there was not one person at the creation level (creators, writers, directors) who identified as a person of colour. That's when I knew my production would be HERstory Counts. Our inaugural production features womyn from all different backgrounds writing their own stories. Real stories from lived experiences.
2. How did you go about gathering the other women you are collaborating with? Had you worked with any of them prior to each project? If so, in what capacity?

JN: I am so grateful to every single womyn who is on board with HERstory Counts. I have worked with or seen each of the creators on stage. Specifically, I have performed with Tennille Read in The Drowning Girls at the Alumnae Theatre. I am fortunate to say I consider each of the womyn all very good friends as well.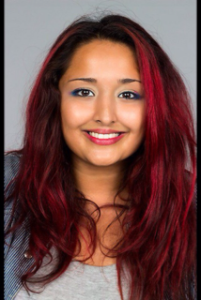 Sundance Nagrial has been working in theatre since the age of 10. She attended Humber College's Theatre- Performance-Program 2008-2011. Her recent selected credits include My Lakeshore, My Home at the Toronto Cultural Hotspot Festival 2015; Soul-o Artist in Tracey Erin Smith's Soulo Festival. Writing is her passion, her purpose and the key ingredient to what makes her happy on a daily basis. Sundance isthrilled to have an opportunity to share her life's journey, because #HERstoryCounts.
3. What is the greatest strength that each of the collaborators brings to this project?

JN: Evangelia brings her fire and strength of character. Susan brings her clarity and physical theatre training. Sundance brings her youthful playfulness. Tennille brings her charisma and dedication to telling a story. Janet brings her poetic heart. Ordena brings her humour and her nurturing nature. And, last (but only alphabetically), Kelly brings her playfulness and her sensitivity.
JB: I would be remiss if I didn't mention the Dramaturges, our Social Media Specialist, and my amazing Assistant Producer. Jenna brings her calm and steady hand. Caitlin brings her commitment to telling our stories. Melanie brings her astute awareness and direction. Melissa brings her story-telling experience and eye for detail. And Franny brings her mind-opening questions and sense of wonder.
4. How do you protect your own heart when working on a piece that is raw and emotional?

JN: Protecting our hearts is something I have worked very hard to do. We begin each of our writing rooms with a check in. We sit together and take a few moments to express anything we need to leave at the door in order to be able to create. At the end of each writing room we complete with acknowledgements. I ask each of the womyn what they'd like to be acknowledged for before we leave the space. Each of us treat the other with the utmost respect, and even more so, we treat each others' work with a tenderness and a reverence. For the most part it has become quite a cathartic and healing experience for these incredible womyn, and for myself.
5. What do you hope your audience takes away from the experience of #HERstorycounts?

JN: What I hope the audience takes away is the importance of womyn's stories in the world; what it means to have more visibility; what it means to have womyn of all ages, sizes, races, languages represented on stage. And, I hope the audience leaves the space with a fuller appreciation of their own stories.
6. If you could chose one gift from the experience of creating this project, what would that be, and how has this gift impacted your every day life?

JN: Only ONE gift?? I don't know how to narrow all of the gifts down into naming just one. Here goes: One gift I have been given through the experience of creating this project is the power of womyn working together creating their own individual work, and supporting each other through the process. This gift has impacted my every day life in the subtle and profound ways. It makes me appreciate my family, my sisters, my mothers (I have 4! Mom, Stepmom, Mom-in-Law, and Stepmom-In-Law.) and my wife so much more. It has changed the way I see my 4 and 2 year old nieces and what I want for them both in the world, and HERstory Counts in some small way, may be able to help them see how necessary they both are in the world.
Find the #HERstoryCounts IndieGogo Campaign
Here
Get tickets to see #HERstoryCounts (April 22, 23, 24)
Here


Comments
comments