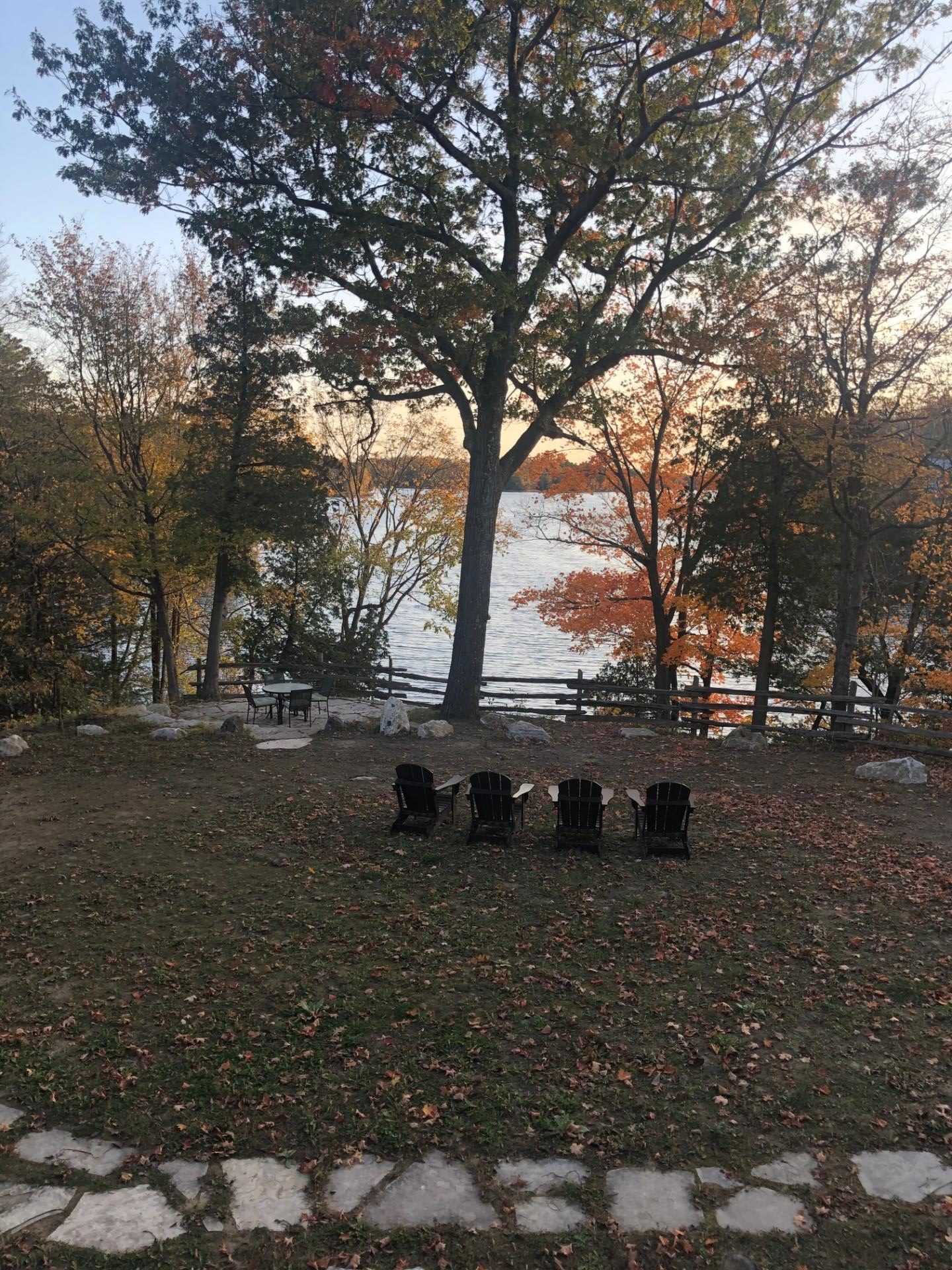 The sky was pale pink over the lake this morning. I padded upstairs quietly into the cool air of the cottage, greeted by the smell of coffee and beautiful Lena in silhouette in her room. The best kinds of pjs are the ones that double as yoga wear. You can roll out of bed, ready to do something good for your body.
Nancy, who is my personal embodiment of how I'd like to age (striking, fit, bohemian), ushered us to the coffee she'd brewed. We three curled up on the couch and quietly commented on our quality sleep while sipping our morning elixir. Then we unfurled our mats, and Nancy led us in an eleven minute meditation. Her rich voice encouraged us to allow our thoughts in, acknowledge them, and then shift our focus back to our breath. Let go. Come back.

Let go. Come back.

I let go of how I defined family and came back to myself, committed to protecting my heart.

I let go of my anger and hurt and came back to build a loving co-parenting relationship with both of my exes.

I let go of the idea that it was too late to start over and came back to my dream of becoming a therapist.

I let go of the self-pity I've felt as a single mom and came back to feeling wild and empowered.

I let go of a handful of people I've loved or tried to love and came back to the idea of the kind of love I believe in.

I let go of a man I knew I could love well because he wasn't ready to love. He came back.

The rain is pounding now on the vaulted ceilings of this place. I'm watching the ripples in the lake, safe and cozy at my spot at the head of the harvest table. A mist is rolling in. My belly is full of Inge's grandmother's gingerbread. Inge is the newest member of our writing group. She is vivacious and wise. Her stories are jaw dropping and heart wrenching. How have I been blessed to find so many inspiring women in this life? Women who fill me with words, who dazzle me with beauty. Women who make me want to stretch and grow and exude divine feminine energy everywhere I tread.

We're on retreat at Nancy's lakefront cottage in Verona. This is our second annual retreat, and I've realized this writing time, this escape, is essential to my well-being. I need more of this uninterrupted space to focus on my craft. To play with words and imagination. To feel truly connected to the very best parts of myself.

I let go of writing because I didn't feel like it could fit in my new life. I have to come back to it now and make it a priority again.

When I lived in a family of three adults, I helped to build our business, teach our children and run our household rather than finding work outside of the home. This created so much space for writing. Then it became necessary for me to support myself and my child, and writing was the first thing I cut out. It felt self-indulgent and silly to spend so much time on something that didn't generate income. I've fed myself on poems and blog posts, but two unfinished novels sit waiting for my return. Crafting those stories felt like magic. Why should I abandon that magic?

I don't know how all of the pieces will fit together, but I know that my life must be built around writing. Writing cannot be something I squeeze in when I can. Perhaps just speaking this aloud will help make that my reality. Meanwhile, I'm taking some exciting steps towards shaping my path.

On October 25th, I'm teaching my first Reflective Writing workshop in St. Catharines. Reflective Writing is the process in which emotion, need, and want are articulated by putting pen to paper. It's journal writing, essentially, but with a guide (me) to help unlock what is swirling around within. Articulating emotion has become one of my greatest gifts, and I feel like I am called to help other people discover this ability in themselves. This approach to writing is something I want to nurture and build into my healing practice. If you're in the Niagara Region and you'd like to participate, you can find the workshop details below.

I'm working on a podcast, which was the brainchild of my podcast partner Joel van Vliet. It's called 'I Do and I Don't' and it's a marriage and relationship advice podcast where we offer useful and sometimes irreverent (thanks Joel) advice to anonymous listeners. You can follow us on Instagram and catch each episode as it's released @idoandidontshow . The podcast reminds me of the Facebook Live show that I used to do with my brother, Kyle Andrew. I've missed that kind of collaboration, and when Joel offered me the co-host slot on I Do and I Don't, I jumped at the opportunity. We're having a lot of fun recording, and I'm really excited to be able to share episodes with you soon.

My heart is full. My children are thriving and working hard at their own creative pursuits. My son just turned seven. I can scarcely believe how big he is now. How clever and full of mischief he is. He delights in making people laugh, he loves to write stories and books about the subjects he's jazzed about (dinosaurs, mostly) and he is abundant with insight and imagination. The girls are passionately exploring the world of theatre, and blossoming into their social circles with grace and more than a few excellent questions for us parents to tackle.

My exes remain close friends. I'm not sure we'll ever unpack everything that went wrong between us, but we all seem content with a kind of happy agreement to share time with our children. I hope this is something we can maintain as our lives move forward. Having their support and friendship feels like we are still family, and I see so many people struggle with strained and toxic relationships with the parents of their children. I feel lucky that we have chosen another path.

It's possible that I am finding love again. Against all reason, my heart could not let go of this person I'd been seeing since April, though I had to let go of the relationship I was trying to build. Timing is essential in matters of the heart, and it was clear things weren't working. The circumstances were complex and difficult. There was hurt to wade through both from before our time together, and during. Through it all, I believed in our inherent goodness. In the potential of our connection. I was very sure of what I'd felt when we had first met. I held on to that, and tried to be patient. We are together again, and it feels mutual and full of possibility. He is deeply intuitive, like me. There is no hiding from each other, and in my vulnerability with him I feel heard and held. I can't speak on his behalf, but in this space we are creating, I feel safe and supported. If we can sustain this connection, I could dwell here for a long, long while.

The most important thing I've realized, yet again, is that if we are not meant to walk together, I am whole and capable of living richly while I walk alone.

I let go of this idea that love is supposed to look a certain way and came back to see what our love might look like.

Dinner is my meal this evening. I'm roasting fennel, beets, acorn squash, parsnip, carrot and yam. This will be served with sauteed mushroom, onion, kale and Oktoberfest sausage. I'll throw together my friend Jenny's amazing celery and date salad. While I cook, I'll sip wine and listen to the stories of these wonderful women. But this steady rain is beating a rhythm on the roof and my eyes are getting heavy. I think I'll curl up in my quiet room and lay down for a nap. I'll pretend that his arms are around me and his breath is on my neck. That my son is playing quietly in the next room. That my daughters are tucked into books or music and listening to the same steady rain wherever they are.

I let go of the crushing weight of my sadness and came back to the warmth of my joy.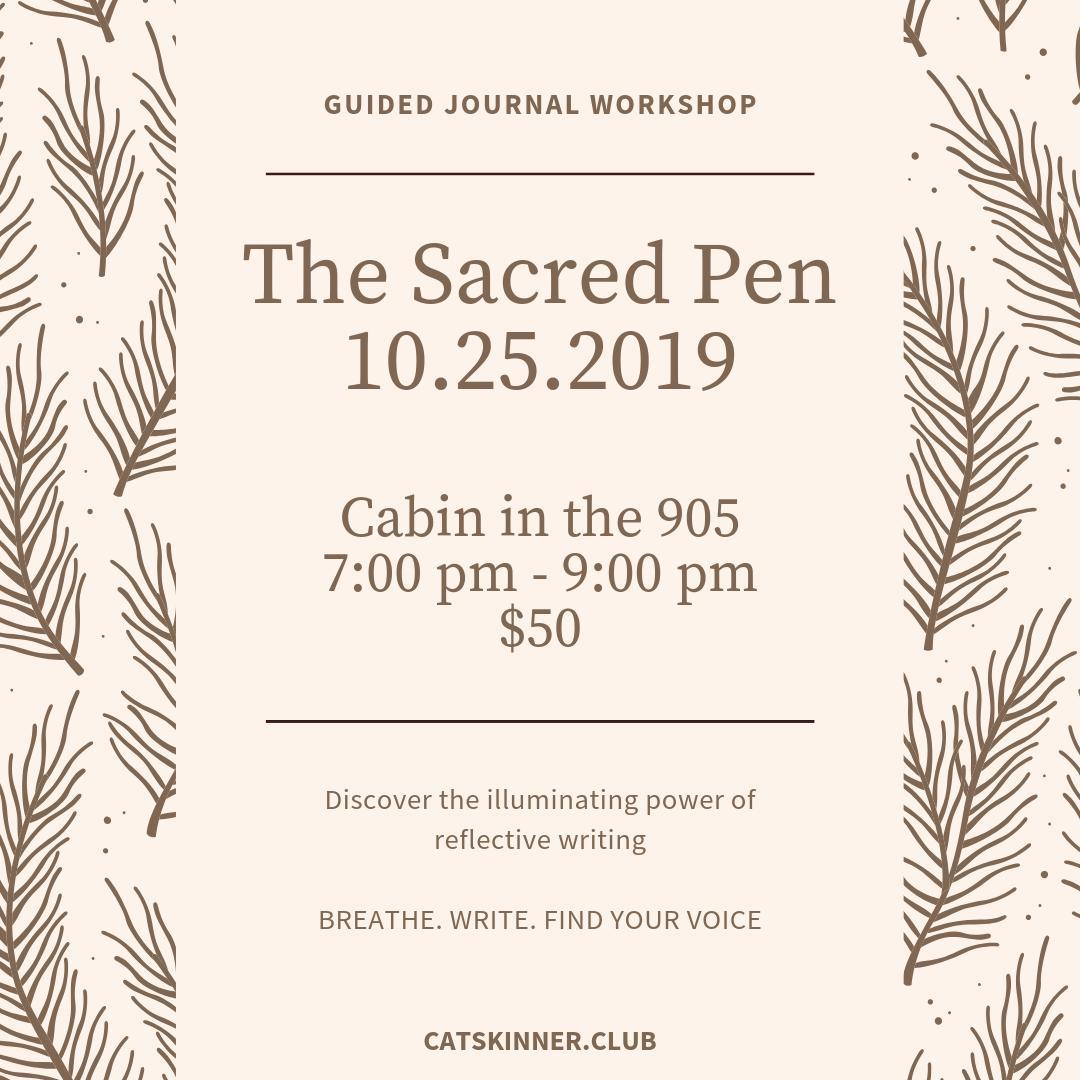 Comments
comments