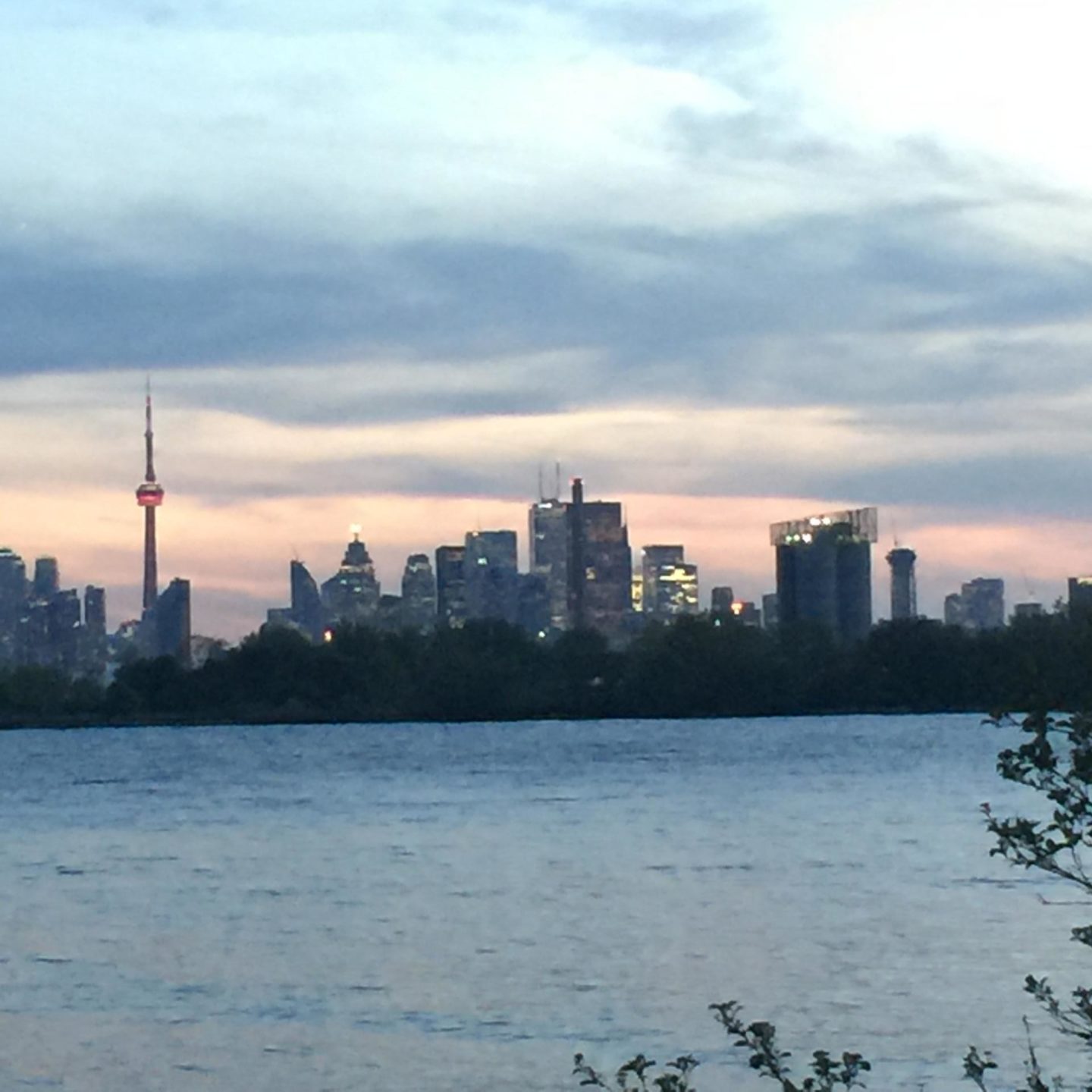 A handful of things happened this week.
What an inane statement.
Things happen every week obviously, but somehow, this week felt personal. Kate Spade committed suicide, I had two heart-wrenching appointments that illuminated just how far my life has moved from the happy, oblivious place it once was. Then on the same day Doug Ford was elected premiere of Ontario, Anthony Bourdain was found dead, also by suicide.
This still isn't rock-bottom yet, but we're getting closer.
I remember a time (circa Robin Williams) when I would hear a story of suicide, and my response would be a trite 'I just don't understand how someone could do that.' Now, I realize that the people who can't understand suicide are the lucky ones. Don't misinterpret me. I'm not suicidal. I have, however, had a glimpse at the depth of suffering and despair that moves people to turn it all off once and for all. And for those of us who have caught this glimpse, with each story of suicide comes a resonance that's frightening to admit. The difference with me is that I still cling to the hope that this darkness is not a permanent state.
But imagine if it was?
Imagine if every morning, I had to compel myself to get out of bed and face the day. If every day I was met with moments so fragile I had to close my eyes and force myself to draw breath. If I continued to sob, banging the steering wheel in frustration because I've been taken down by another flash of memory, yearning, aching for something that cannot be, every single day with no end in sight. If I continued to wake each night, gasping for breath, only to realize that I can't wake up from this nightmare? If something tipped the chemical balance and I just couldn't move away from the pain?
I have so many moments of respite. Moments where I almost feel entirely normal. Sometimes better than normal, thanks to an almost steady stream of girlfriends, loving family and pleasant distractions. I get gifts in the mail. Text exchanges from handsome acquaintances that offer hope, possibility and flash me forward to a happy, vibrant future me. What if none of those moments of light were landing? If the pain blocked the path of all of the love? Or what if I just couldn't ask for help, an ear, a drink on a patio? How would I live with this sorrow?
I can't shake my head in bewilderment anymore. This tiny trip into those dark corners is enough to help me understand, and I am filled with compassion. If you are reading this, and you feel like you just can't hurt anymore, please know that I care about you. You can message me, and we'll chat. I will listen to you. You may not see it or feel it, but you are of value and there are people who love you and need you. They are not better off without you, this is your darkness telling you lies. You don't have to be strong, but I would ask you to hold on because nothing is permanent, and sometimes that's a good thing. We are all filled with pain and promise and each of us has at least one deep wound that we may never fully heal. You aren't alone.
For all of you who are saving me;
the new friends unwavering in their love,
the old friends I fall apart with
and know exactly how to piece me back together,
the handsome ones who remind me my heart can be mended,
my mom and dad who can't stop worrying,
my brother who just wants to see me smile again,
my children who have anchored me,
the almost-stranger who held me tight and told me that she sees me,
to any single one of you who reads these words,
these words that keep propelling me forward
you are the light that I reach for
every single day.