I'm Living a Passionate Life
Hi! My name is Catherine, but my closest friends call me Cat.
I've worn a lot of professional hats: actor, director, event coordinator, marketing director, writer, mother, partner. These days, when people ask me what I do for a living, I tell them I'm a Passionpreneur. 
We only get one shot at life. At least, that's what I've decided to believe. I'm not sure when I arrived at this decision, but I try to let it be my personal mantra. This mantra has helped me carve out a unique life rich with blessings, a life that I'm very proud of, and happy to share with you.
One shot. One Life. One big fat story to tell. So, how can I make it amazing? How can any of us create lives that make amazing stories?
You don't need to be rich. Everything that will be meaningful at the end of the road is basically free. Love, laughter, friendship, family, the ability to be in the moment and feel gratitude for all the things that are working well – all free. You have many of these things already, don't you?
You don't need to be famous. Every tiny gesture of kindness and warmth will leave an impression on the people you meet. Sometimes it might even change their lives. They will remember you. The legacy of love you leave for your family and friends is the only legacy you need.
You don't need to have a 'dream job'. That's a huge goal for so many of us, isn't it? But guess what? All you really need is a job you like that gets your bills paid.
You don't need to be perfect. The media will try and tell you that only "perfect" people have worthwhile stories. It's a ridiculous idea, of course. Your story is awesome, and has the potential for greatness. You may have to learn how to care for yourself, both inside and out, but you sure as hell don't have to be perfect.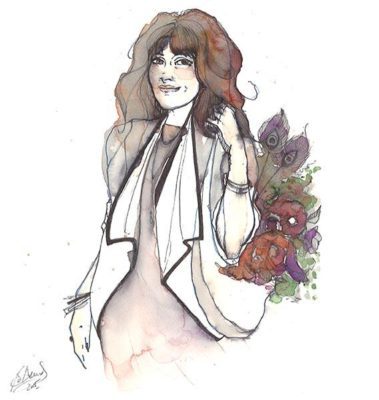 Passion is all you need in order to live your most amazing story.
Those things that fire us up, fill us with joy, challenge us in ways that make us feel like we are rock stars – those are our passions. They come from every corner of our lives, every facet of our personalities. I've spent a long time becoming intimately acquainted with my passions, and I've got a huge list of 'em. When I make time for my passions, life feels like an amazing adventure. When I lose sight of them, I get tired, frustrated and depressed. My story feels like someone else is telling it, and like I'm not gonna like the ending.
 Does this sound like you?
I can help you name your passions. I can show you how to explore them. Best of all, I can show you how to weave them into the threads of your story so that with each twist and turn, you can remain grounded and filled with fire.
Are you ready to become your most passionate self? Awesome! Let's get started