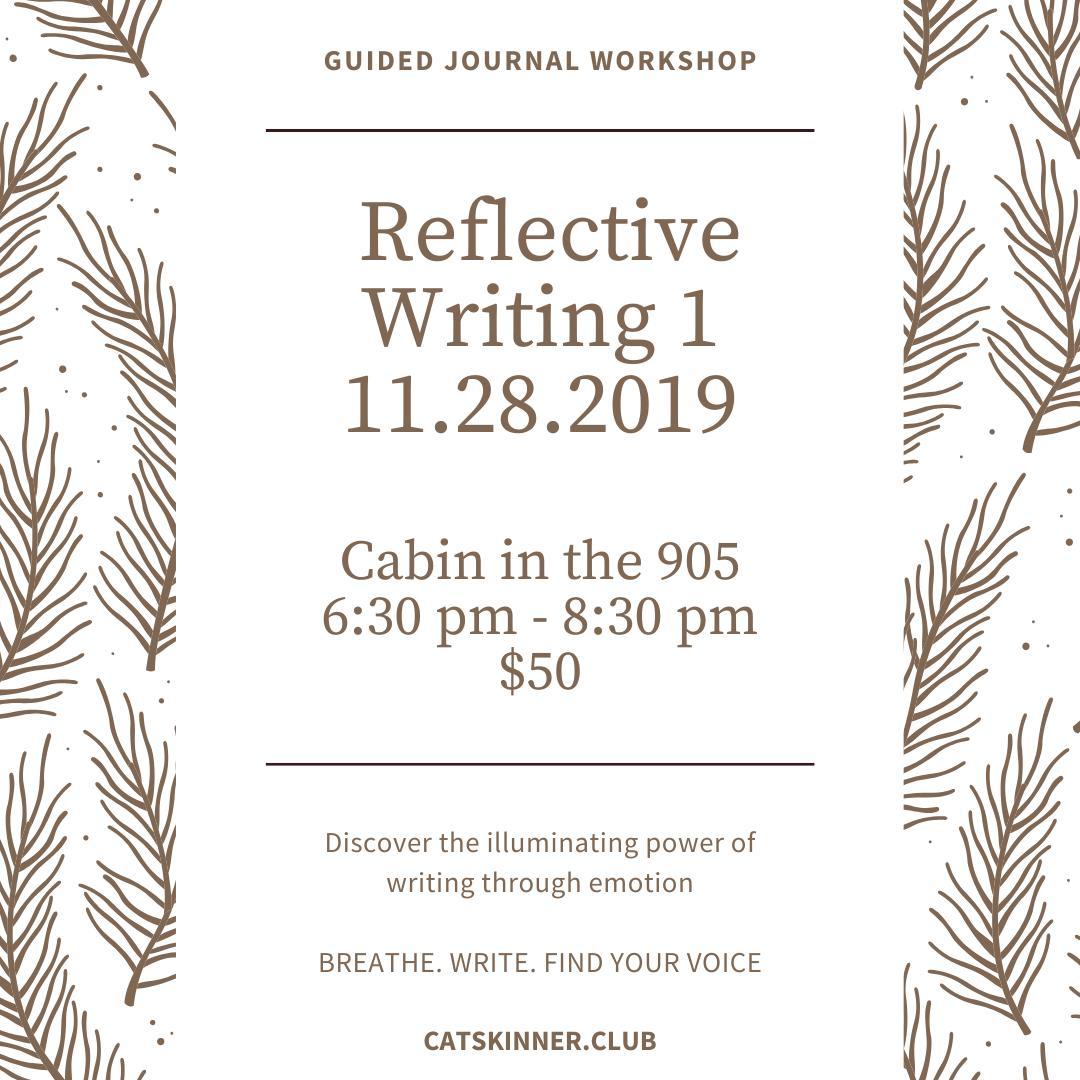 Discover the illuminating power of reflective writing
Breathe. Write. Find Your Voice.
An exploratory evening of guided writing in one of Niagara's most unique AirBnb venues. We'll tackle how to begin a reflective writing practice, break down barriers to your writing, and how to unlock the power of writing through complex emotion. In the second half of this workshop, we'll explore writing and ritual with some autumn releasing and gathering prompts. Bring your own journal or purchase one at the event. Refreshments and delightful writing tools provided.
*Cancellation policy – A refund, less a 10% administration fee, is eligible with up to 24 hours notice. No cancellations are accepted 24 hours before this event
Reflective Writing 1 – A Guided Journal Workshop
Thursday November 28th, 6:30 – 8:30
Cabin in the 905
Spaces Limited
Advanced Registration Only
$50
Registration Form – Please complete, send, and then click the paypal button below to send payment.
Please click the PayPal button below to submit your payment and secure your space in the workshop
Workshop Reviews:
Have you attended a workshop in the past? I would appreciate you leaving me a review below: