I'm toasting these shadows, those ghosts of Christmas past, with almond eggnog and spiced rum, and I'm doing the best that I can. This holiday is bittersweet, but I'm pleased to tell you there is greater emphasis on the sweet.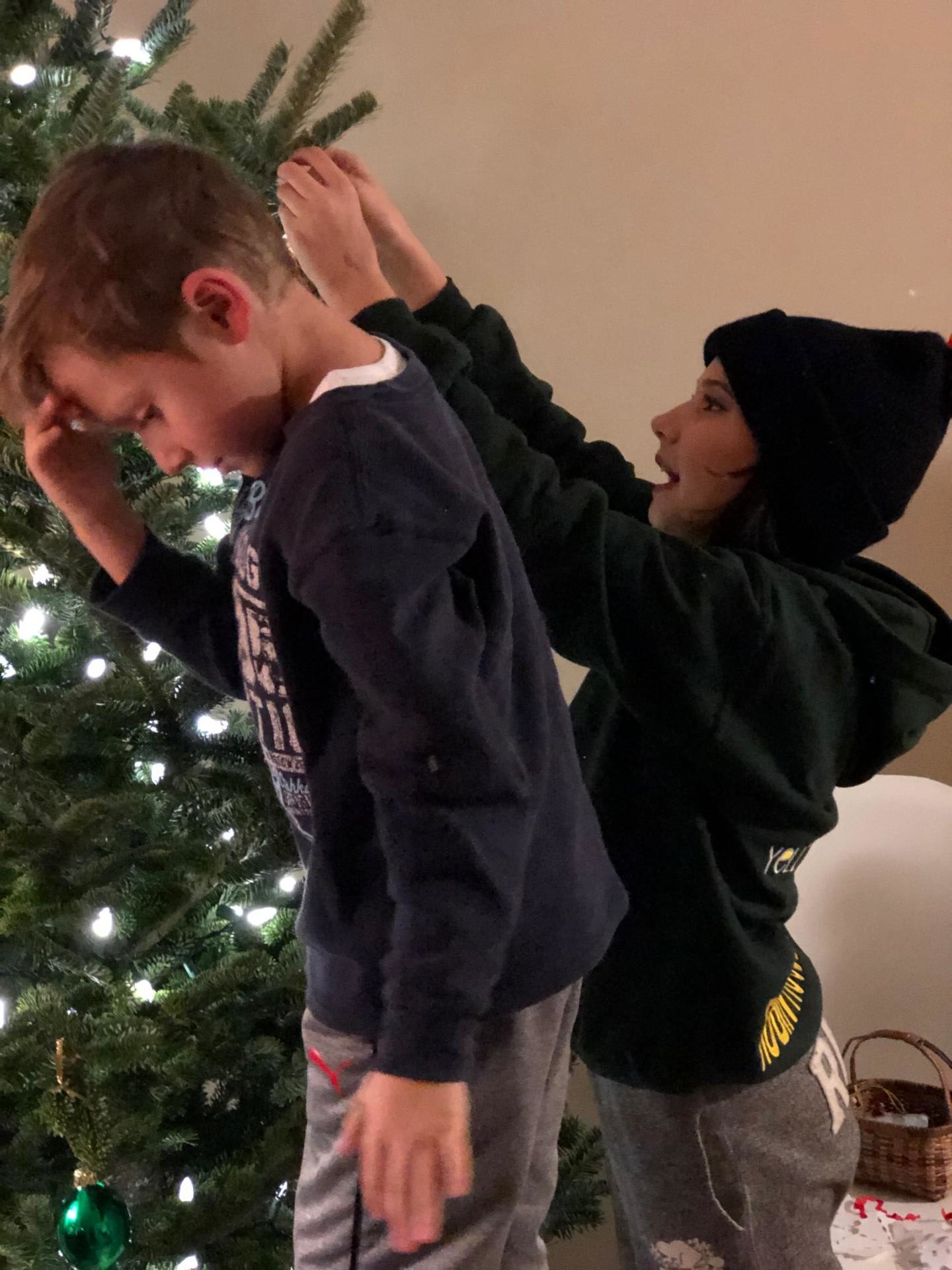 2018 was a year of surprises, the greatest of which is how I have surprised myself. With my strength. With the depth of my love. With my fierce dedication to reaching for the beauty that exists in every frame.

I want to turn all of this pain and transformation into something beautiful.

I've had a week of self-imposed solitude and it's been exquisite. I love my friends who have been filling my days with warmth and goodness. I love those undefined people in my life who send me hope and light in a variety of ways. However, I've come to realize that I need to fall deeply into a time of reflection and creativity. Repair and rebuilding. I need to take everything I've learned and shape it into a way forward for anyone who arrives at this place of grief and change.
My ex and I have been able to sit down and begin some difficult conversations. I'll talk more about that later on, but the outcome has been the decision to spend Christmas Eve and Christmas Day together with the kids.

'You'll make new traditions'. This is a mantra that I hear over and over again. Here are some of the traditions I've tasted, or will taste this holiday season. I'd like to embrace these and add to them for years to come:

Decorating my home and my altar with boughs of fresh evergreen.

Putting up a real tree.

Crafting decorations for my tree with my children, so there are pieces of them to keep me warm when they are at their other home.

Giving my time to charitable organizations.

Baking gingerbread cookies and eating too many of them with good coffee.
Thoughtful gift-giving. Next year I'm making gifts.

Honoring the Solstice with ritual and celebration, and teaching my children about the meaning of this special time.

Finding the perfect nativity set and stable.

Giving books on Christmas Eve.

Spending Christmas Day in my pajamas.

Feasting with family.

Watching my favorite holiday movies.

Holiday parties with wonderful friends.

Kissing someone on New Year's Eve.

Spending a whole day/week dreaming and goal-setting during the first week of January. Someday I'm going to do this from a winterized cabin or a resort. All.By.Myself.

Here's how I want to feel this holiday:

Full of light. Deeply illuminated with the knowledge that I am good, and that I have a lot to offer the people in my life.

Rich with love. Aware of my ability to love deeply and profoundly. Comforted by the knowledge that I am loved deeply and profoundly.

Strong. Able to sit with difficult emotion and listen to the teachings therein. Aware of my power to transcend that which doesn't serve me, and to reach for that which makes me whole. Proud of how I have survived. Clear on what I need to thrive.

Joyful. I believe in the magic of the season. I want to see that reflected in my son, and my own child-like heart. I want space to play and dream and laugh.

Cherished. I want to be with the people I belong to. Who love me despite my faults. Who see the value in me and feel proud of me.

Beautiful. I've struggled here, especially through this time of change. I want to attach more beauty to my inner light. I want to be loving and kind to my body. I want to believe that the change and the sorrow that now seems etched on my face makes me seem wise and sacred rather than tired. I want to feel like none of this matters.

Grateful. For my healthy children. For the many people who have lifted me up in the darkest moments I've known. For my own health. For having my parents and my brother so close. For the universe continuing to provide me with what I truly need. For everything I see now that I couldn't see before.

For all of you who are reading; I wish you profound peace during this sacred time of light and love. May your hearts be full of the knowledge that you are important, and valued, and needed. May you take comfort in food prepared by people who matter to you. May music and laughter surround you. May the people who you consider family be blessed with good health and prosperity. May you truly feel that your presence has made a difference.

It's made a difference to me; to know that you are listening, and feeling many of these things that I have felt, had made me realize that no matter how my love may shift, I will never truly be alone.

Blessed Solstice
Merry Christmas
Peace and Light
Comments
comments