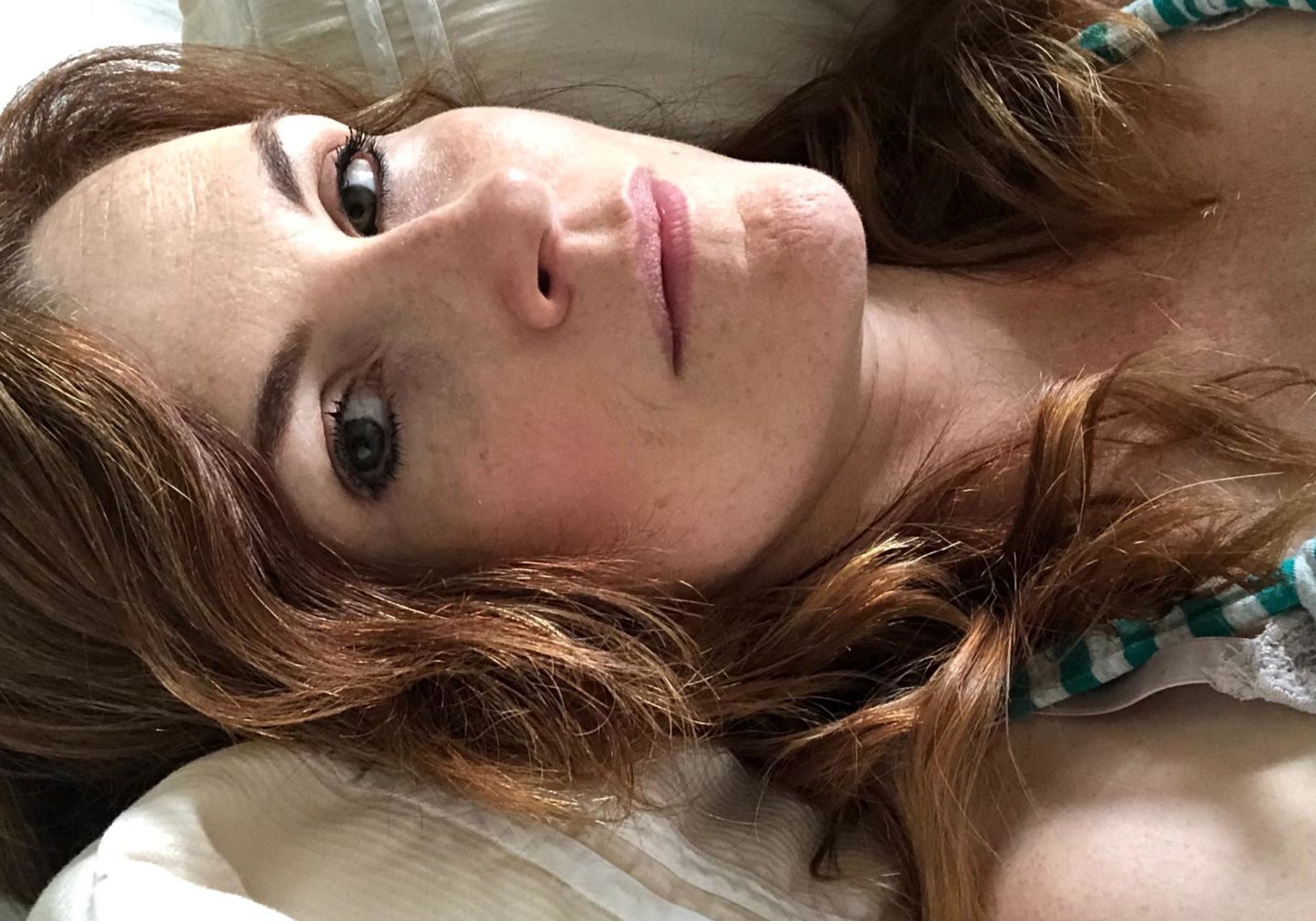 It wasn't a clean break. The space I was trying to build with someone else is still a work in progress because we weren't ready to let go yet. It's currently relationship limbo. That nebulous space where you know something is there, but nobody knows what it is, exactly. It seems I'm the kind of person who needs the security of a label. 'Single, but dating'? 'It's Complicated'? I don't know how any of this relationship stuff works, which is no small irony considering the career and life path I've chosen.
I'm taking until the end of this lunar cycle on the 31st to feel my way through to the next steps with this one. Do I keep trying? Do I start to let go and begin to date other people? Do I end it completely and take a break? It's been challenging, and a few certainties have emerged. I'm certain I need to put the vast majority of my energy towards mom life and school. I'm certain that there are specific personality types/behaviours that trigger incredible anxiety for me in relationship. I'm certain that I've lost my sense of joy.

Losing my joy is frankly scary. I blame nobody but myself for this. My ability to find joy, or at the very least, beauty in every day is what gets me by. I've been so consumed in this relationship puzzle, and in fact, the relationship puzzle at large, that I'm losing the wonder of each moment. Why have I made finding romantic love so important? Is it because I feel that it ultimately eludes me? Is it because I'm afraid of being alone? Am I trying to prove my worth through someone else? Am I trying to justify the terrible heartbreak I weathered with a shiny prize in the bottom of the box?

My wise friend Paje recently said 'don't look for a relationship, but let a relationship emerge if there's going to be one'. This was like a small explosion in my brain. I should not compromise or commit exclusively until I am completely sure that there is something real emerging. Something real and mutual.

So, it's back to the foundation again. My foundation. The qualities and choices that lead me to my higher purpose; to the kind of woman I want to be. She is strong, loving, independent, wise, generous, sensual, inspiring. She wants someone who will celebrate this with her the way that her dear friends do. The way that she celebrates the wonder of the people she loves. Someone who has the space in their life to actually see her, and know her worth. Is that really possible here?

Maybe I was too hungry for this idea of a relationship. Maybe the Universe knows that I'm not ready for a relationship right now, even if I believe otherwise. Maybe it's a bad time to eat when you're starving because that's when you make choices that aren't so healthy.

It's a gray day here, but the heat has broken. I'm moving through this Monday sifting for joy in the mundane. I feel lucky that I can work from home and spend the morning sipping amazing coffee without worrying about what I look like. I feel, for a brief moment, the sweet buzz of an excellent energy exchange the night before. I take note of the fact that the sight of my belly in this clingy dress doesn't bother me as much as it usually does. I give thanks for the low cost of repairing my punctured tire (thanks Peninsula Tire). I'm happy for good food for lunch. There's a coffee date with my lovely friend Kate to look forward to. Maybe I'll buy myself a birthday dress at the outlet mall. I'll get to see my kids later, even if it's just for a little visit. I'll think of my free evening as an opportunity to catch up on my studies. Don't dwell. Keep on moving forward.

Each day I need to wake up and promise myself that my priority will be searching for the good and the beautiful. Even if the day has only tiny morsels to offer up. Can you believe, after everything I went through last year, that I would allow myself to lose sight of my worth? To lose sight of the sparkle I've fought so hard to recapture? It happens to the best of us, doesn't it? We take for granted our own priorities until suddenly we don't even feel like ourselves anymore.

Here's a little exercise. My therapist, James McQueen taught me this one, and I revisit it again and again. James introduced me to Acceptance and Commitment therapy (or ACT) and I really love the hands-on approach to mindfulness that ACT offers:
Divide a page into four quadrants.
In the bottom right quadrant, make a list of the core values that are most important to you. Also list the people who are most important in your life.

In the bottom left quadrant, list all of your behaviours and feelings (including self-talk phrases) that take you away from your values.

In the top left list all of the ways that you manage any emotion or behaviour that takes you further away from these values.

In the top right quadrant, create a list of things you can do to manage the behaviours and bring yourself closer to your core values.

You can apply this exercise to life in general, to your career, to any specific relationship, or to relationship as a concept. This entire blog is a testimony to the power of writing things down when you're trying to manifest change, and there's real power in revisiting the words you've committed to the page.

For more information about ACT, you can visit this site There's lots of excellent free resources here too.

And so, as I launch into birthday week (I'm a Leo, we don't just have one day) I'm on the hunt for that which I can delight in. What are some tiny things that you do to spark your own joy?
Comments
comments