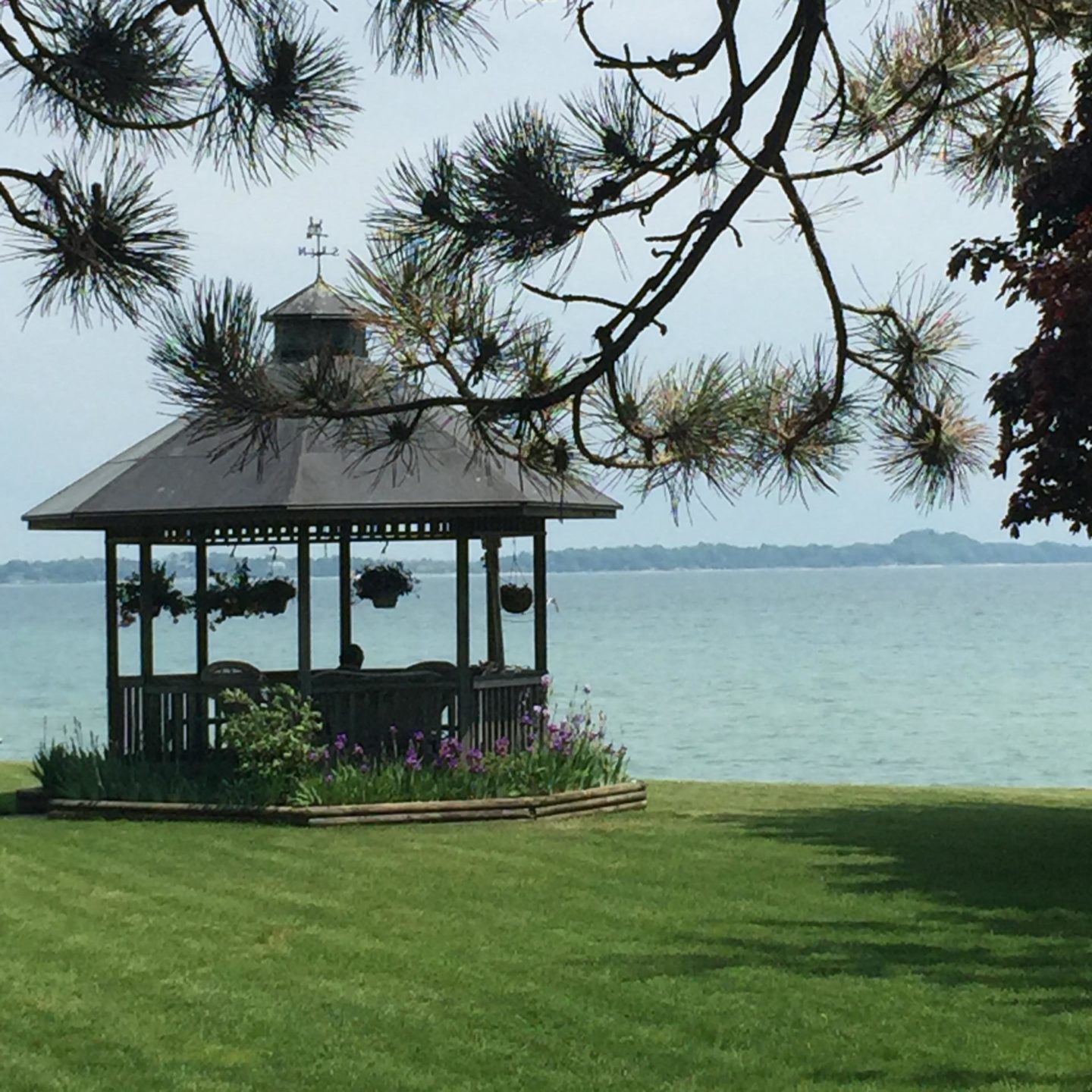 The women in my family know heartbreak like the words to a favourite song. It seems to be written in our DNA, part of the marrow of our bones. So too is the ability to breathe in the beauty of each fragile moment. We are nature lovers who seek solace in our gardens, artists who make music, textile art, paintings and words. We love deeply, we fail spectacularly. We are caretakers and hard workers who make cozy, welcoming homes in any circumstance. We delight in family, and food, and gatherings. We raise babies, and we survive.
In this new life, I follow the path of my ancestors.
The other day, I drove 45 minutes to meet with a wedding couple at their home, where they are getting married in June. (Did you know that I'm a wedding officiant?). They just happened to live on the same road as my Aunt Jackie's favourite house, and so after interviewing this very sweet pair (who met in later years through a match-making service #hope) I drove to the end of Morgan's Point Road and walked down to the beach that is part of my aunt's former property.
Jackie hosted us there over countless lazy weekends in the summer time. She held reunion barbecues, holiday gatherings, and parties on the regular because she was a spectacular cook who loved to entertain. Her home was full of exciting music, delicious smells, fresh flowers and light. I always had the sense that she felt a deep, spiritual connection with this place, overlooking the often turbulent Lake Erie. I slept in the hammock as a child with the warm summer breeze tickling my sunburned skin, listening to the crashing of the waves. Morgan's Point was Jackie.
Morgan's Point was also where her relationship came apart. Where she became a single mom to her son.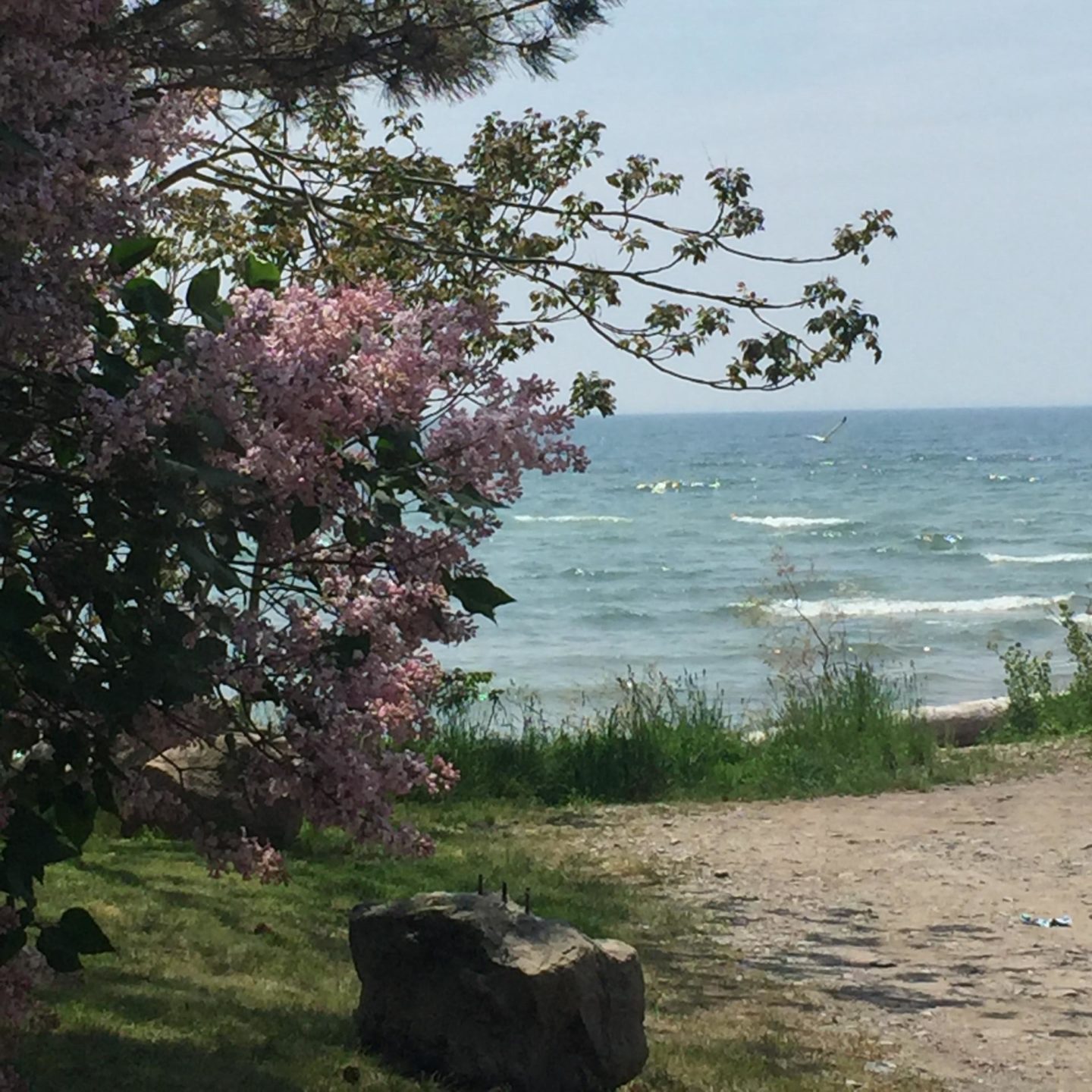 I don't know what I was looking for, visiting the Point. A message from a relative I felt a strong connection to? Some reassurance that things would be okay? A ghostly encounter in the place where her ashes were scattered? I prowled the property line and snapped a few photos vaguely wondering what I might say to the owners if they discovered me in the bushes:
"My aunt used to live here."
"My family spent one particularly warm Christmas here, shaking the house with our drumming and dancing around a raging bonfire like crazy pagans. I smoked pot with my cousins. Don't tell my mom."
"I ate shark for the first time on that back deck. I only did it to impress my cousin's gorgeous half-brother. I still have a crush on him and it's two decades later."
"I just came here to know that I'm not going to die of a broken heart."
Thankfully, there was nobody home.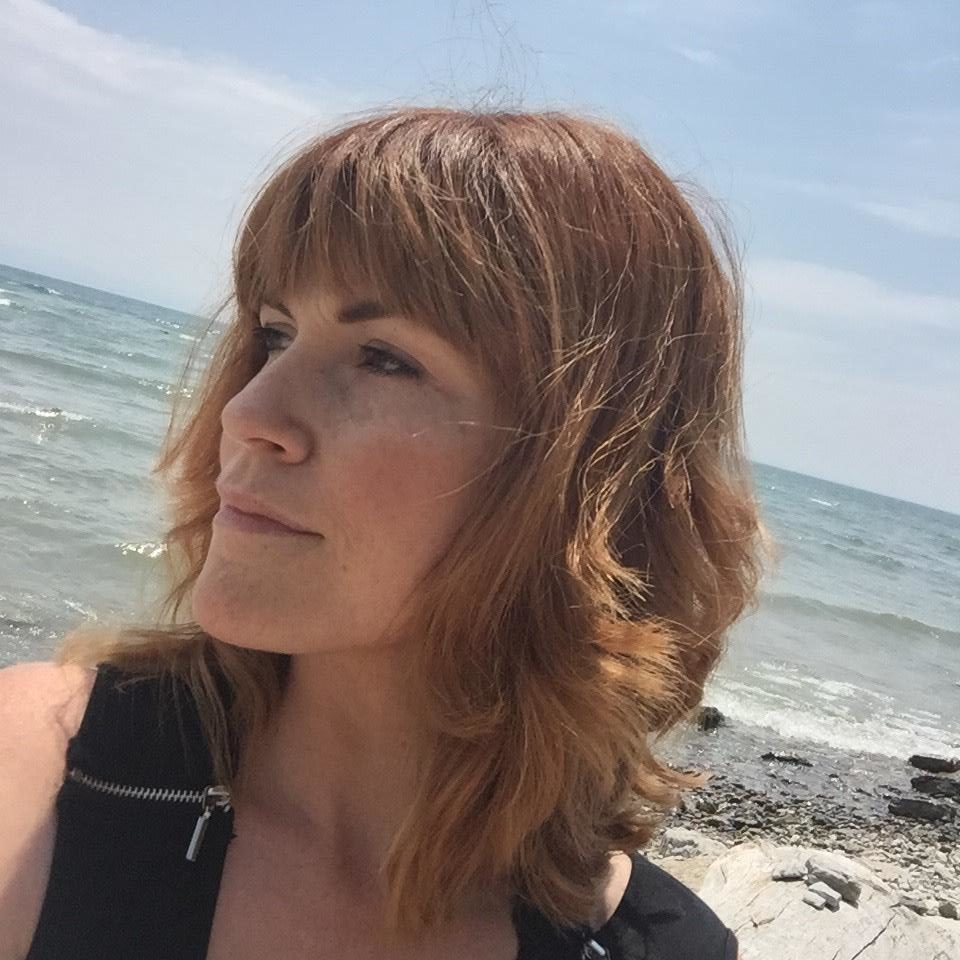 I sat on the beach and took a half-assed selfie. I'm getting to the age where selfies feel foolish, but I know I must resist this feeling. Giving in would mean giving up. There were hundreds of little flies swarming the driftwood logs where I tried to sit for a moment of reflection. A moment of connection to Jackie, her essence. Sure, the lake was pretty, but in no more magical a way than any other lake. The flies felt like they were discovering a new home in the mess that was my hair. Finally, I selected a glittering black rock from the beach. Something to remember the moment. Or the complete lack of a moment.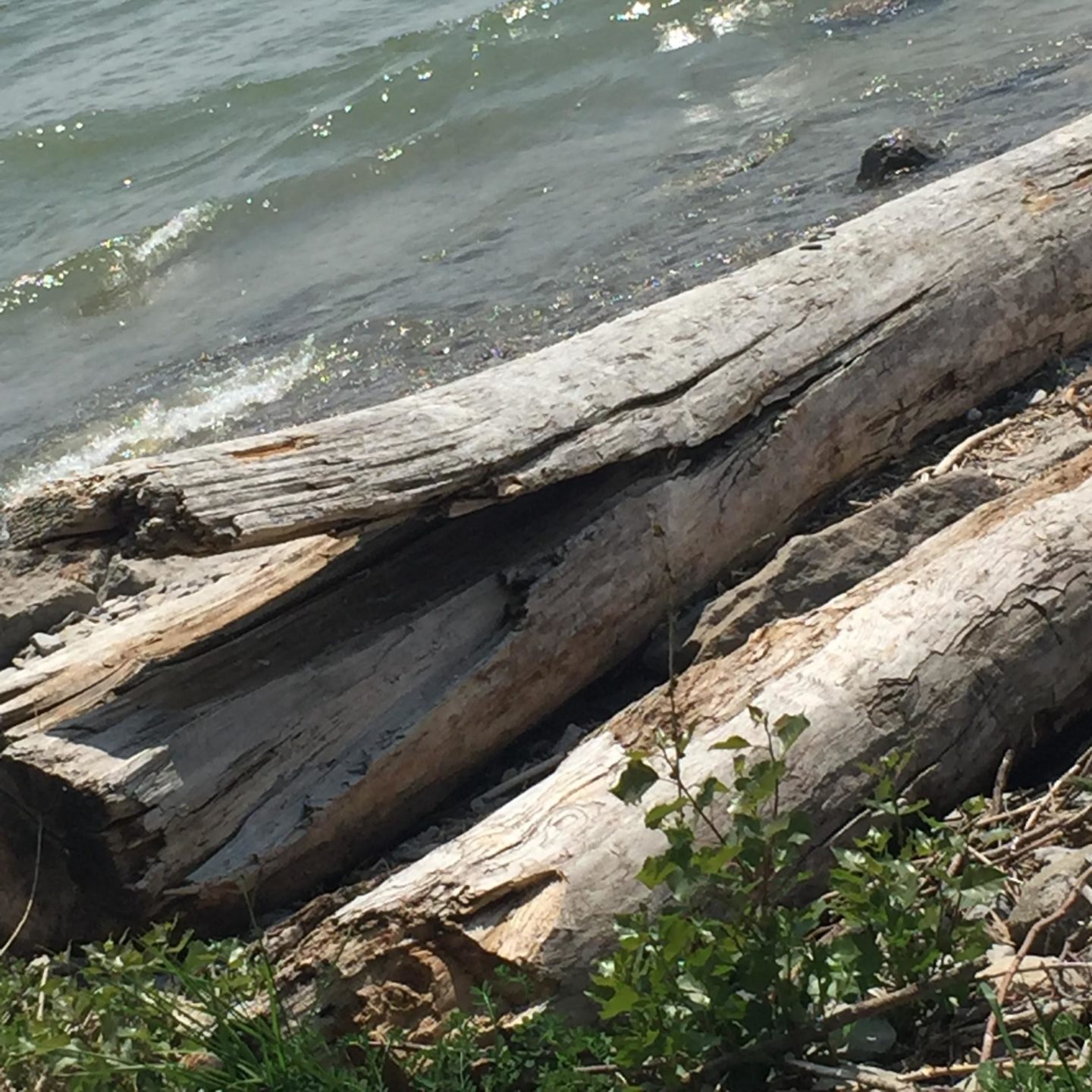 Because a house is just a house. A beautiful property is just a piece of land. Home is made by people, connections, moments; the memories created behind the bricks and mortar. The imprints left by little feet racing across lawns and hurling rocks into the waves. Jackie wasn't at the Point because we are not tied to places. Everything I need of Jackie is part of me already, courtesy of DNA and grey matter, where a thousand memories of her strength and beauty are stored. All I need to do is close my eyes and hear her wailing the chorus to 'Blue Bayou'. When I was a girl, the way she sang that song made me burn to understand what it was all about.
I've always thought of myself as a nomad. This will sound preposterous to anyone who knows how much stuff I own, but it's true. I can feel at home just about anywhere. So, I guess it's time to purge and pack. To find a new place for memories and moments to play out. Time to start dreaming of a space to call my own, to live modestly and within my means while I repair and heal.
Still, Morgan's Point is awfully pretty. You should visit it sometime if you can.