Monday:
The airplane window is cool against my forehead. I know the vast expanse of black below is the desert and I wish it were light outside so I could see it. The inky void gives me the same sick, small feeling as the ocean. Little lights and street grids emerge and suburbia unfolds. Then tall buildings and flashing lights, a frenzy of color. Vegas looks just like the movies.
The airport is a hive, even at 11 pm. It's actually 2 am for me, and I'm resisting the urge to whine about getting into bed. I've never done tired well. We roll our suitcases for miles. I teeter at the top of the escalator, and then try to imagine getting on in heels after a few martinis. This feeling is to become the one I associate most with Vegas.
Nekky apologies profusely for the hotel (the Rio), insisting we got a great rate, and it's most convenient because that's where the conference is. It seems silly to apologize. I wasn't even planning on going, and was happy that we found cheap airfare. The outside of the hotel makes me think of Don Johnson and Philip Michael Thomas. Inside, the lobby of the Rio smells like the air freshener they use at bus stations. Then it smells like the smoky bowling alleys my parents would drag me to when I was four. It looks like the movies here too, but not the ones with George Clooney.
The check-in line has us waiting for over an hour at 12 am, which is now my 3 am. I want to cry. A huge monitor above the reception desk loops various attractions: an art exhibit by an 'iconic American artist' I've never heard of, a topless country and western review, The Thunder from Down Under (naked Aussie men who all look identical, except one has a ponytail), and an orange-skinned pair of entertainers wearing what can only be described as 'sexy for Jesus' outfits. I shudder as I realize they are Donny and Marie.
The lobby is louder than the tarmac and the people at the gaming tables are expressionless and badly dressed. A dealer takes over for her colleague. She wears a sports jersey and her hair and makeup are perfect. Her smile is inviting until the table empties, and then she stares off into space. Is she thinking about her kids? The bills that need to get paid? Her boyfriend who sometimes scares her? Whatever it is, we both know it could be worse.
Our room is a corner suite with a spectacular view of the strip. There's a Ferris wheel in the centre of everything that doesn't seem to be moving. Later I learn that each pod is a slowly rotating bar. I know Nekky wants to go for a drink, but I can't possibly, so I slip into my pjs.
"What's Adam up to?" I ask.
Adam is Nekky's old friend from the conference circuit, and he's most of the reason why we go to these things.
"He doesn't get in until tomorrow," Nekky smiles. "But it's okay babe, pace yourself."
We lie on our bed and look at Vegas shows on Nekky's laptop, finally deciding on Absinthe because it was most recommended by our friends, and because it was the raunchier of the circus offerings. I'm eager to see how Vegas tackles cirque burlesque. I learn that both Penn and Teller and the Chippendales have a residency in my hotel. Magic for everyone.
I fall asleep as Nekky orders tickets and makes a reservation at a steakhouse in Caesar's Palace for after the show. Thursday night will be our date night, just the two of us in Vegas.
Tuesday:
The sunrise wakes me up because we didn't bother to close the curtains. Everything is pink and golden and we are surrounded by red mountains that call to me. I check the brochures to find out if I can get to them. Time and budget make this impossible.
We get dressed and I spend an hour putting on makeup. Nekky wants to take me to the Wynn, a schmancy resort, and go window shopping. He doesn't have to be in conference mode until later in the afternoon.
"You won't believe this place," he says.
In the lobby of the Wynn is an indoor garden. Giant orbs of bright flowers dangle over a lush jungle. I know better than to ask if they're real. There's a foot path over a koi pond leading to a carousel made entirely of blossoms.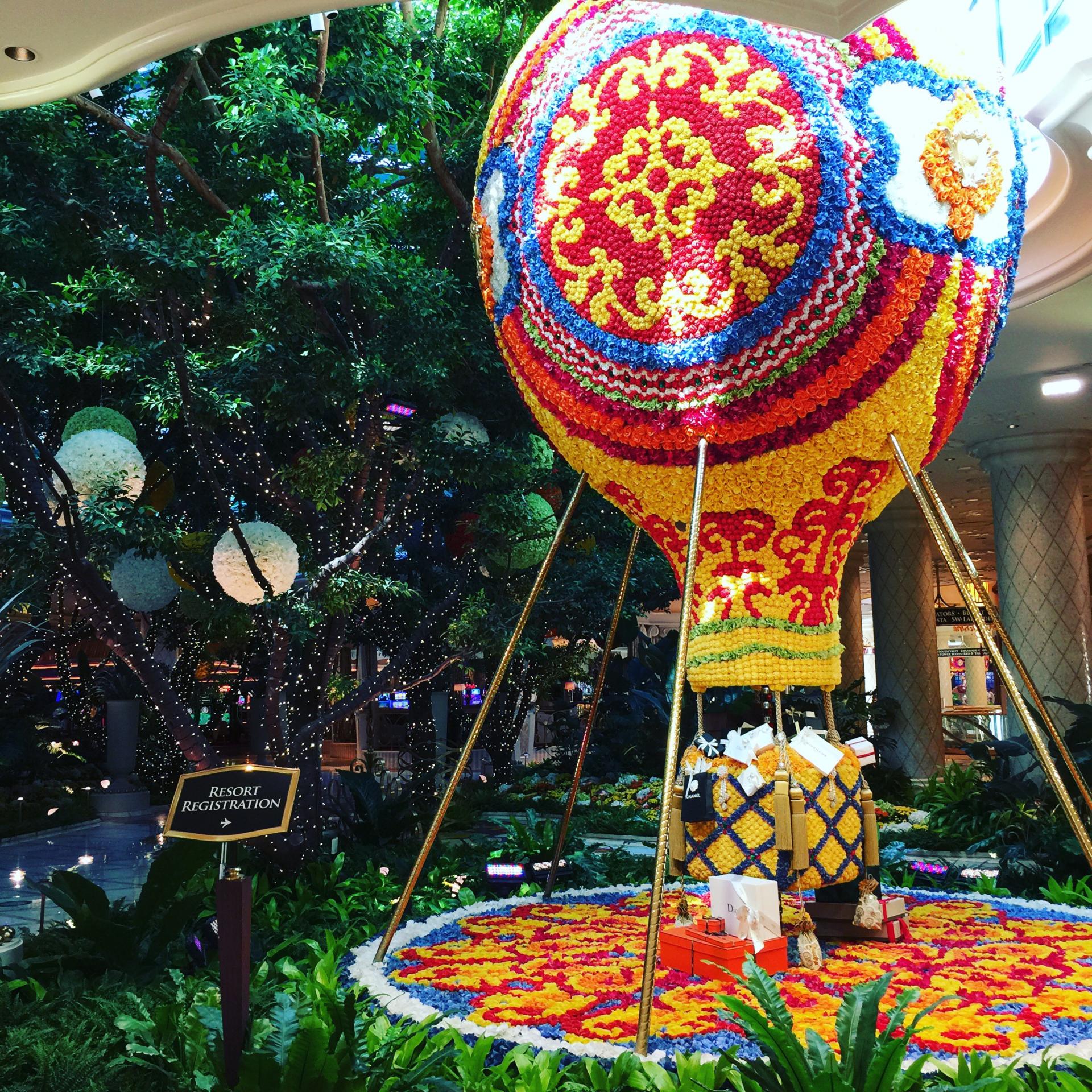 We walk into Chanel. I make eye contact with the slender shop girl and pretend that I belong there. She looks immediately at my shoes and catches my lie. Next stop, Cartier. The handsome man with the impeccable suit and white cotton glove indulges us because the store is empty. He has the good grace not to wince as I remove the gaudy pendant from my favorite thrift shop to try on a $15,000 necklace.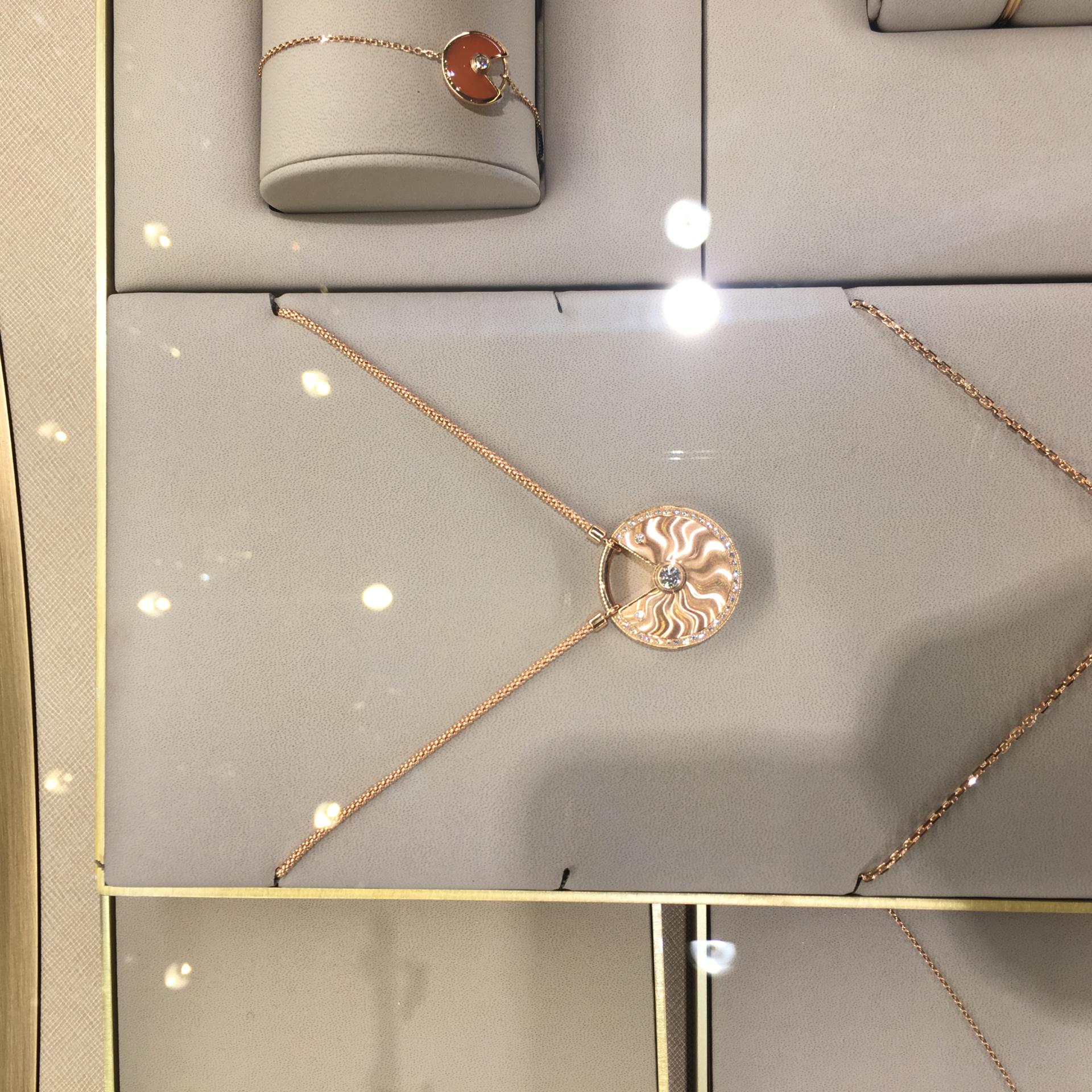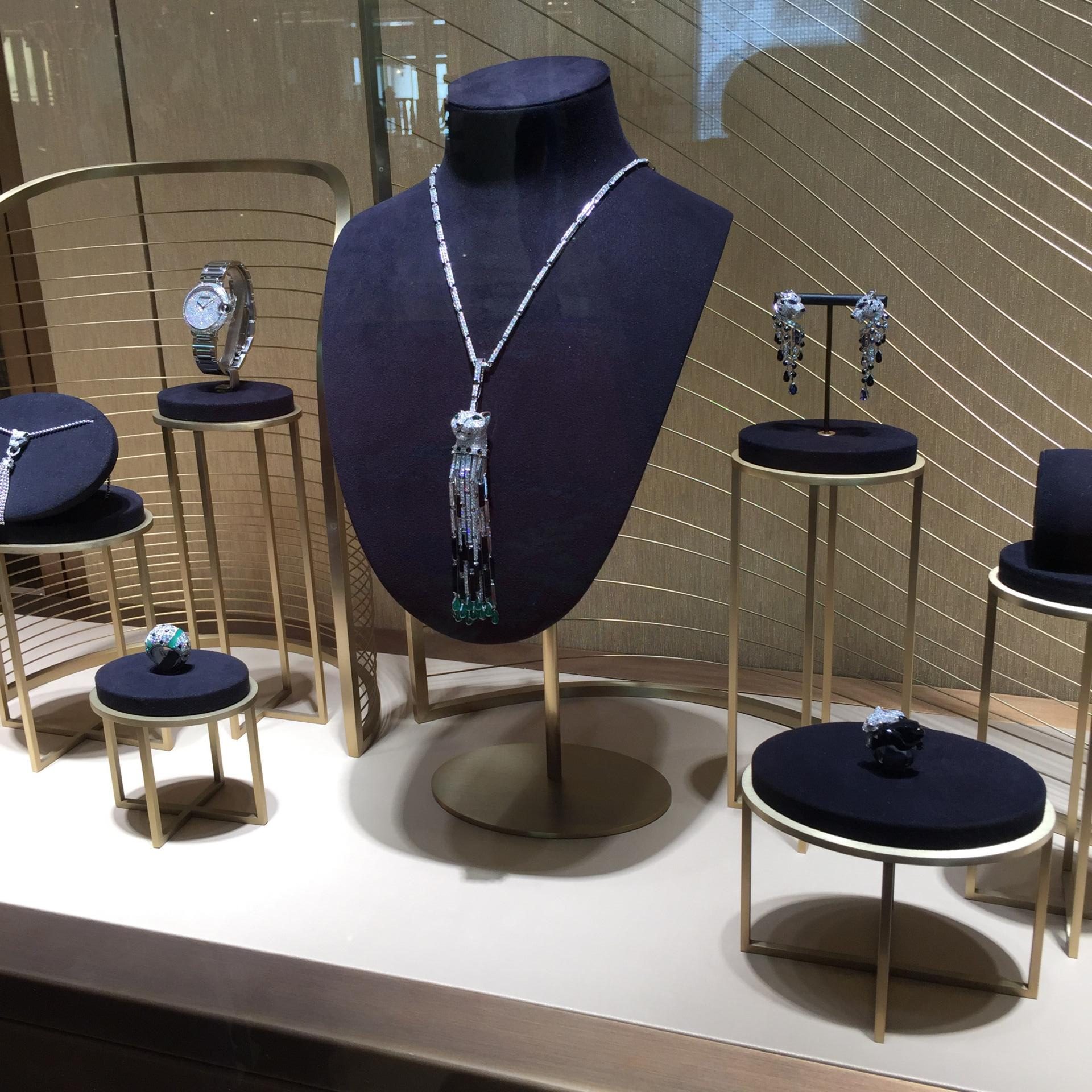 "I'll just give you my card and you can get whatever you like," Nekky says.
I laugh too loud, but the clerk doesn't let the smile leave his warm, brown eyes. I decide he's genuinely kind, and is therefore pretending to fit in here too.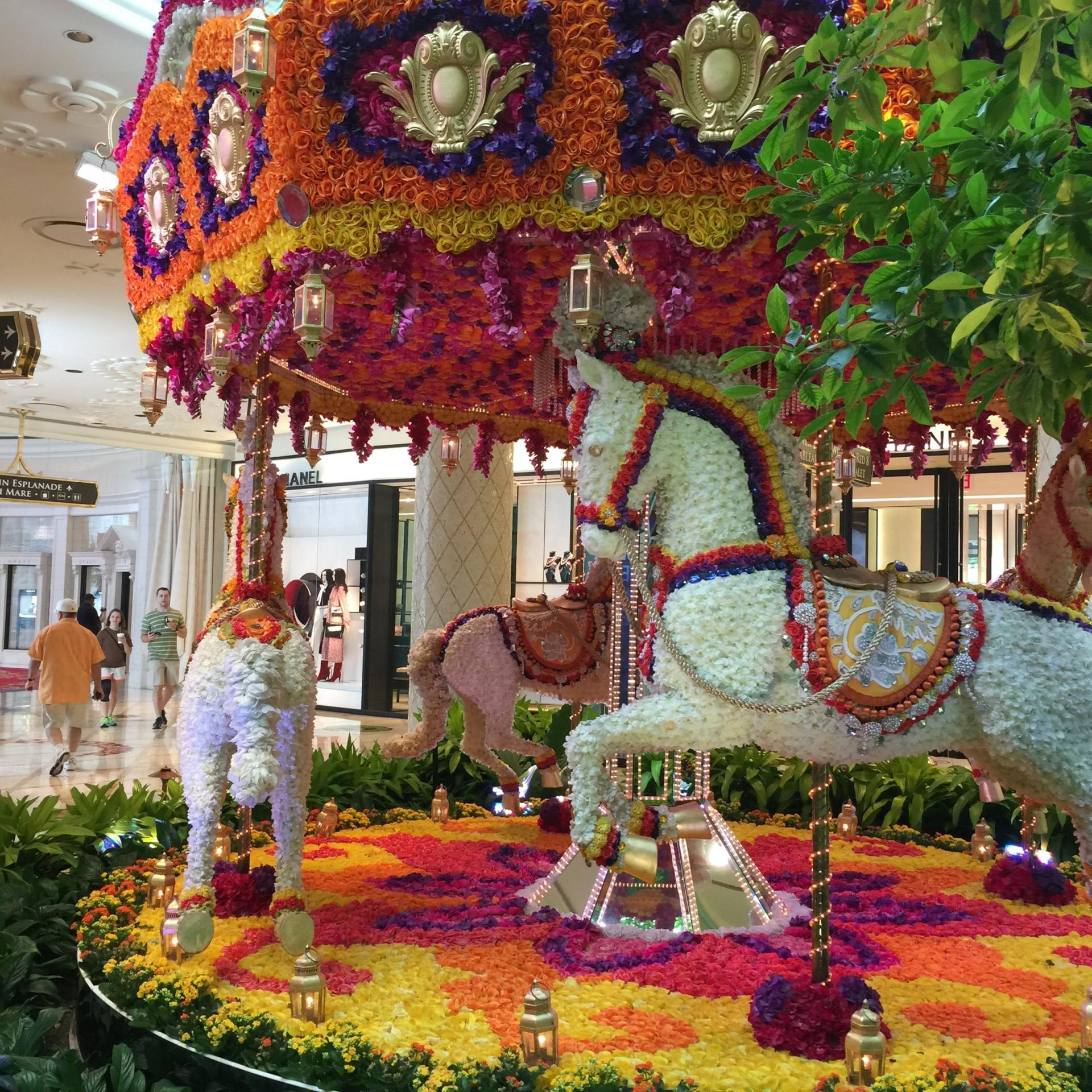 More shops, and my sinking feeling gets deeper. Who are the people who can drop three grand on a purse and not want to throw up afterwards? Could I ever? We stroll through the gaming floor, which is prettier than the Rio, but just as stinky. The guests here are better looking, and I notice a few outfits, on actual people, that I'd love to snap photos of.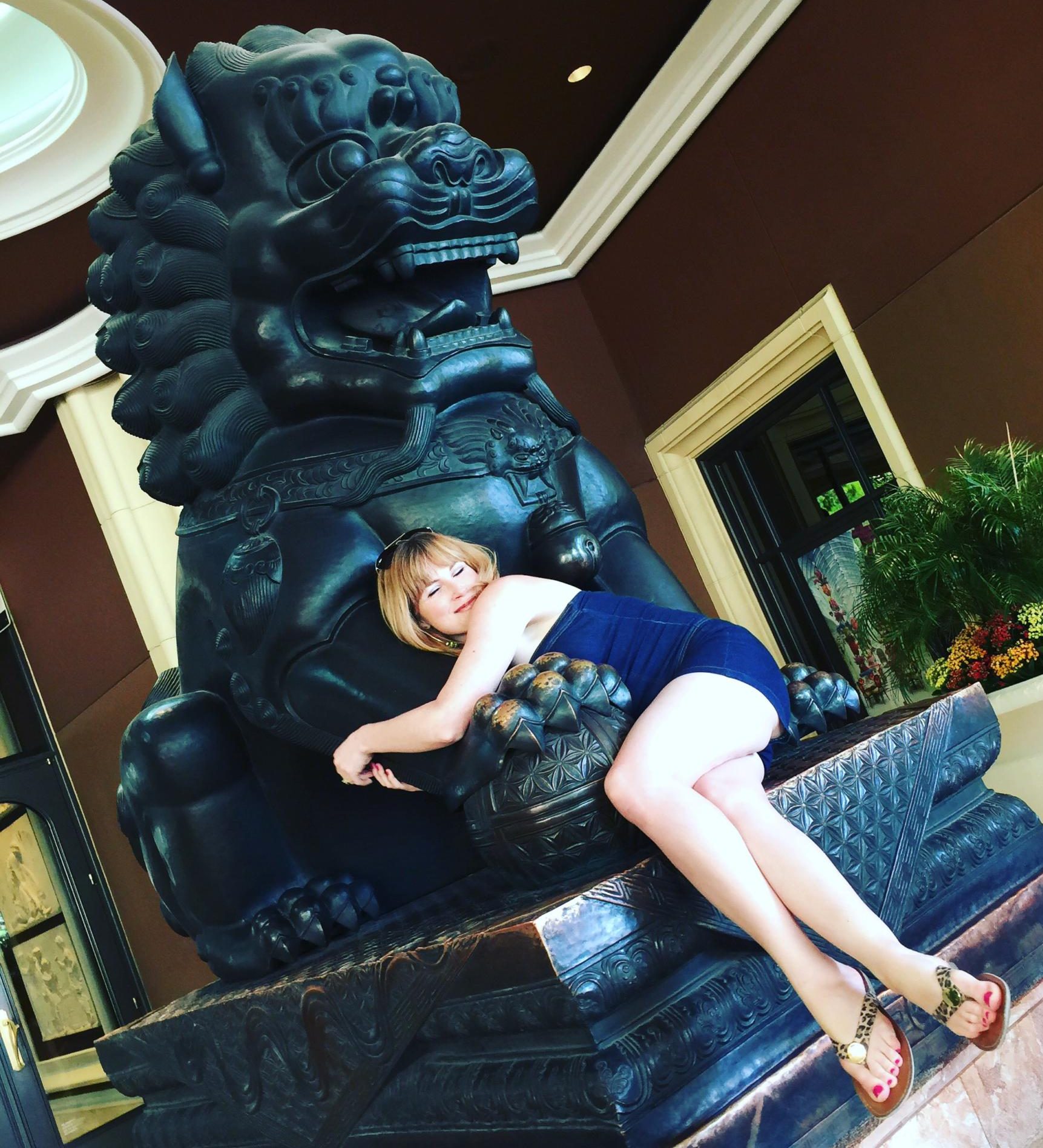 The menu posted outside the buffet makes us drool, and we're pleasantly surprised by the price. I'm wearing a strapless denim romper that can barely contain my ass, yet the hostess turns us away because Nekky is in a tank top. She is gracious, and encourages us to visit the gift shop for a t-shirt. We drop $30 on a shirt that clings to his delicious muscles, and the lunch is still a great deal.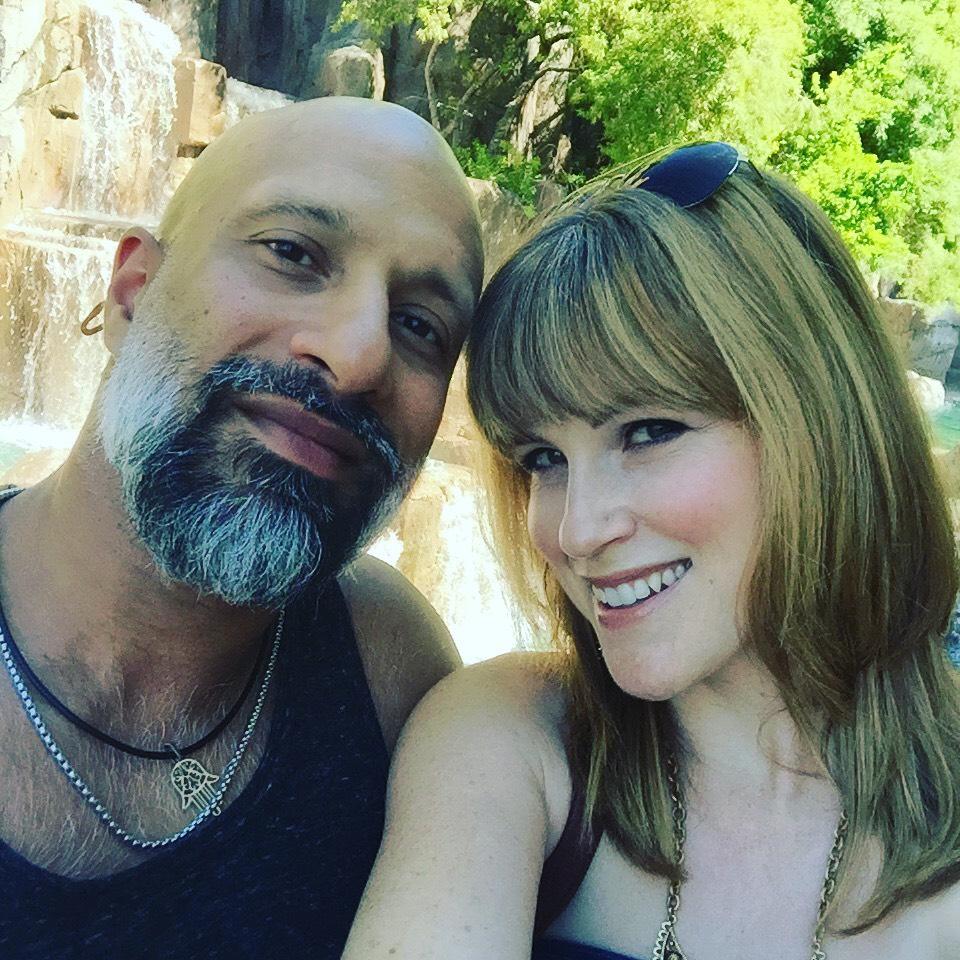 We eat for hours, and enjoy some of the freshest, most delicious food I've ever tasted. I can stay low carb (minus the bottomless glass of wine, and the essential trip to the dessert buffet), so I don't feel disgusting once I've had my fill. The place is utopian; vaulted ceilings, marble everywhere, a riot of flowers cascading from the ceiling, brilliant sunshine pouring in. The wine has made me feel beautiful, and Nekky's got this gleam in his eye that tells me we should have skipped dessert and used the extra time back at the hotel.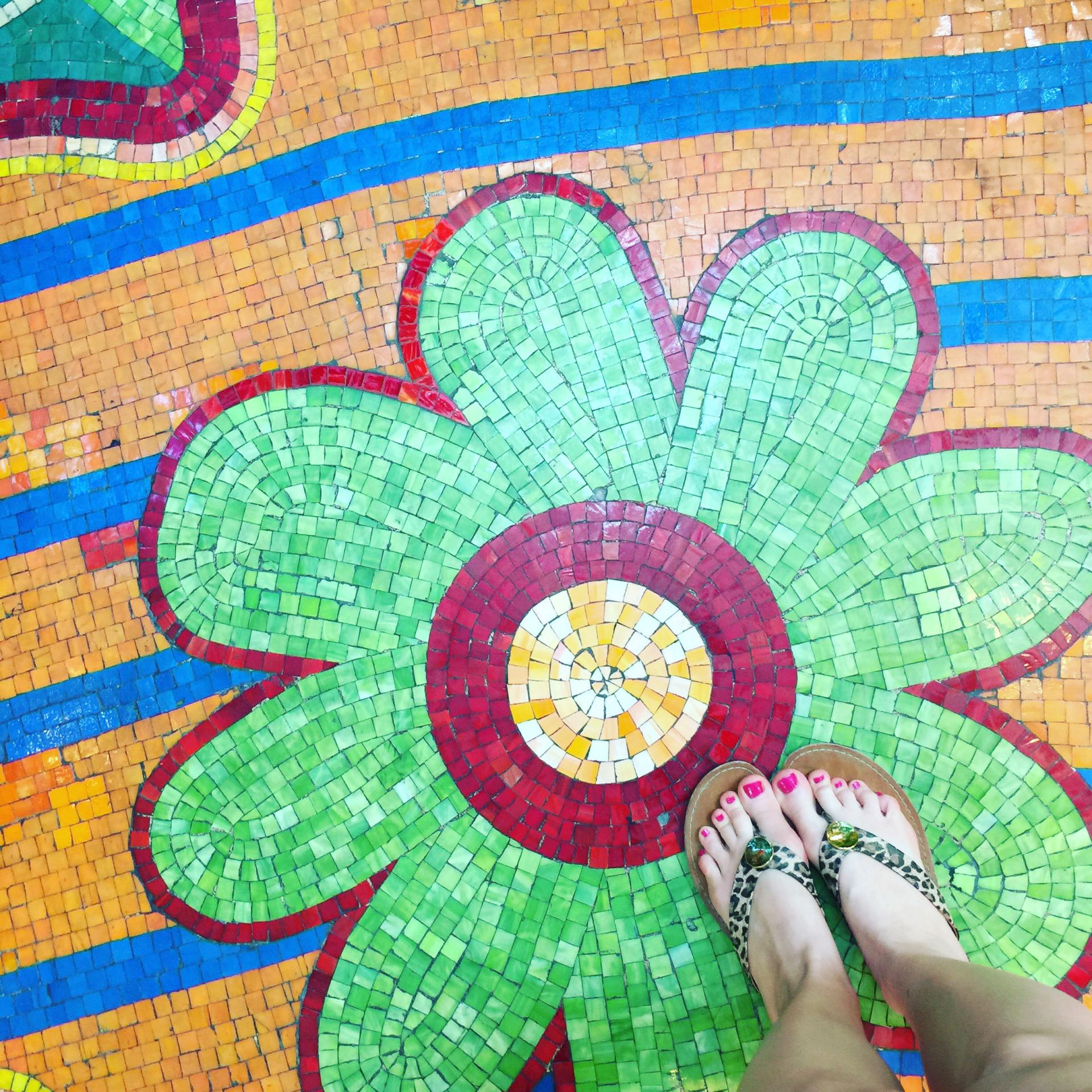 Outside it's 100 degrees. I haven't felt this hot all summer. I lie on cool white sheets and watch a home reno show while Nekky quickly changes for work. I follow him down and hit the pool, where I'm scheduled to meet Marty, a friend from college who happens to be in Vegas. I haven't seen him in eighteen years.
Marty is quieter than I remember. He's got less hair and a few extra pounds, but he's still handsome. He always had this slightly impish quality that women found very endearing. It's like no time has passed. We catch up on each other's divorce details and parenting anecdotes over margaritas in sippy cups, our feet dangling in the pool. He's also here for a conference, and it's his last night. I invite him out with us later. We're going out with Nekky's conference crew and I warn him that I can't predict what will happen.
A nap in the hotel room. A wardrobe change, and more makeup. I try for fake lashes, and immediately feel regret as the glue makes my left eye start to drool (which continues through the rest of the evening). We meet Marty in the lobby of the Venetian, another posh hotel. People are still smoking everywhere.
Dinner is at SushiSamba, but I'm not hungry, even for Brazillian/Japanese fusion. I get sandwiched in a booth with about twelve people. Conversation is fantastic, particularly with a young man named Brian. I love how brilliant he is, and I'm amused by his stories of hedonism, non-monogamy and circus people. Sometimes it's better to listen quietly and let people assume what they want about me.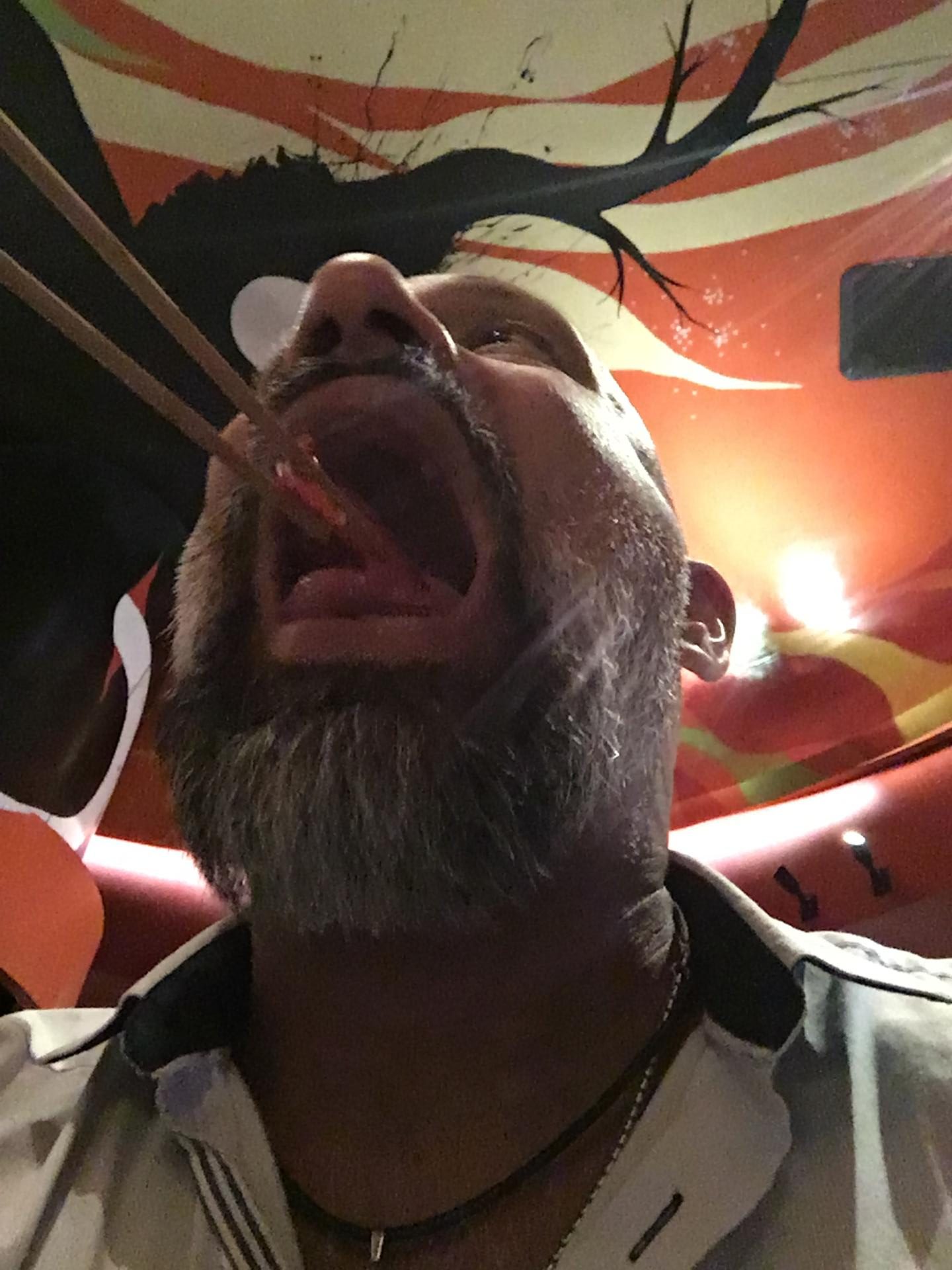 Finally Adam slides into our side of the booth. I haven't even really said a proper hello yet. Adam is the funniest person I 've ever met. He's not the type to wear loud shirts or monopolize attention. His funny is the deadly kind; the outrageous by-product of a genius intellect and an attitude of zero fucks given. Adam seems subdued, but it's early yet. We settle up the bill by throwing twelve different credit cards in the centre of the table. I wonder if the server wants to kill us.
Half our party goes home to bed, and the rest of us go off in search of adventure, Adam at the helm, and Marty happily in tow. We end up in a Rock and Roll themed bar. A middle-aged man grabs us as we saunter by. He gives us all drink coupons, and escorts us through no less than three levels of entry until we finally end up in a sparsely-populated space with a stage. A band is tuning up to play. If there are other women in the bar, I don't see them. A guy sitting at a table in front of us looks at me the same way I eyed a pair of boots in the Alexander McQueen store earlier.
I perch on a stool right in front of the band, because I'm not willing to make my way through the bleary-eyed men at the back of the bar. Marty stays with me and an old hippie named Paul, while the others hit the bar for drinks. He's hanging in there, Marty. I wonder what he thinks of this Vegas version of me. Does he think I live like this at home? He seems amused by our aimless wandering, and up for anything that might come at him. It's kind of like theatre school all over again.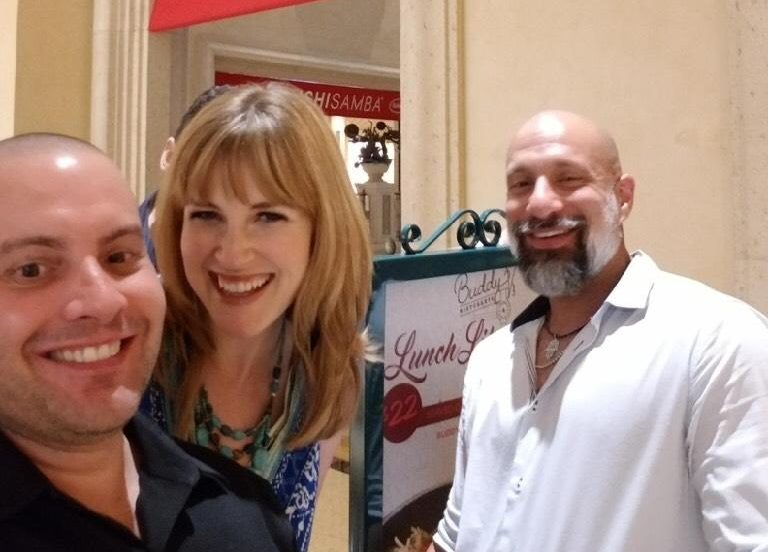 The drummer from the band is 25, tops. The bass player, maybe 24. The singer/guitarist looks like he's pushing 50. This disparity makes me nervous. I don't have a poker face. If they suck, I won't be able to hide it.
"Hi there, who are you here with?" The singer begins his set by speaking into the mic and addressing me.
I sit up straighter on my stool. "I'm here with myself," I volley. He glances at Marty.
"Oh yeah?" he sneers, "Cause I was gonna say, that guy is much better looking than the ones you're usually with."
The drunk guy at the table guffaws. Paul the hippie shakes his head, and Marty's eyebrows shoot up. My face is like stone. I don't blink, despite the hot sensation that is creeping up my neck.
"That's an old joke. Sometimes it's funny," the singer says, and then launches the band into their first song.
I've been on stage most of my life. In no universe would I begin a performance by insulting my audience.
The band is decent, though there's no way I'm enjoying them now. Every time I glance in the direction of drunk table guy, he's staring at me like he's had a stroke. Finally, Nekky and Adam return with drinks. I try not to chug mine, eager to get the hell out of there. I tell Adam about what has happened with the band. Adam glances at the singer, then he wanders off.
Moments later he returns with a giant Connect Four game; the one that stacks coins in a vertical grid until you complete a matching row. It's nearly as tall as he is, like the rolling black boards of my elementary school days. He parks it before me and as all of our party watches, slack-jawed, he begins to try to get the pieces out of the grid. Everyone knows you pull the lever at the bottom, and they all drop out, but Adam is meticulous. He makes a silent show of painstakingly sliding each and every piece out of the top of the game, and drops it on the floor with a tremendous clatter. Soon the rest of my company is in on the action, and I'm laughing so hard, my fake lashes come loose. The band leader looks like he wants to punch someone. I'm willing to bet I'll be first.
After the song ends, he says, "Yeah, go ahead everyone. There's lots of games here, just make yourselves at home and pull one up to play. We don't mind a bit." His smile stops at his lips.
We meet a couple who are about to stage a fake wedding to fool their work friends into thinking they got married in Vegas. At first, we agree it might be fun to get in on their farce when she asks me to be her maid of honour, but then I learn (from the woman, who can barely make consonant sounds at this point) that they are an actual couple, who have both left marriages and children to be together. She really, truly wants to get married. He doesn't.
"I can't take part of your sham marriage, because it's kind of cruel. Also, you both deserve to have a real one," I say. I blow them kisses as we leave the bar. For a second, I think the woman might leave with us.
Adam takes us to a casino called Ellis Island. This place falls several Michelin stars below the Rio, where we are staying. I try to pretend I'm not scared, but I refuse to hike across the gaming floor to the bathrooms without an escort. This is where people who actually live in Vegas hang out, and this crowd isn't like the one at the Venetian. A woman in stained velour pajamas with a full set of rollers in her hair stares blankly at a slot machine as a cigarette dangles from her lip, begging to be ashed. There might actually be a full set of teeth between the four guys at a gaming table to my right.
We're here for karaoke. The bar is rammed, and I flip through the massive binder of selections. I must choose my song carefully on this strange turf. As the next singer takes to the stage, I realize many of the patrons are regulars, and actual singers. Really good singers. I play it safe and choose Nancy Sinatra. It will be two hours before it's my turn to get on stage.
Just before I go up, a beautiful full-figured girl in a summer dress takes her turn.
"I came here to Vegas to chase down the man that I love and bring him home. He ended up choosing the other girl."
She's not that drunk, but her emotion gets in the way of her Mariah Carey ballad. It's a shit-show of confused octaves and poorly-planned high notes, but the crowd is endlessly supportive.
I follow her act, and dedicate my song, 'These Boots Are Made for Walking', to her. What I lack in vocal range, I make up for in choreography. In my mind, I'm in the Clooney version of Vegas, but we've traveled back in time to the sixties and George loves the way I pedal out the Mashed Potato in my white go-go boots. Sad girl and I hug it out afterward. None of my friends take the stage, but we stay long enough to close the bar.
I'm too wired to sleep until the sun starts to rise. My hotel room wind-down is the final three episodes of the series we've been watching. Nekky is kind enough to close the curtains before leaving for the conference in the morning. Four hours of sleep is all I manage before my body says it's time to get up and face Vegas again.
To Be Continued…