You're right, this isn't a food blog. However, I believe that our ability to live a truly passionate life depends on our overall wellness, and in the interest of healthy living my family kicked sugar to the curb. All sugar, not just processed sugar. You can imagine how challenging it is to approach these food-centered holidays with three young kids while trying to maintain our lifestyle. Thank the gods for the Internet. Today I wanted to treat you to a festive sampling of how delicious a sugar free life can be. Please enjoy this collection of my favorite sugar free treats for the holidays.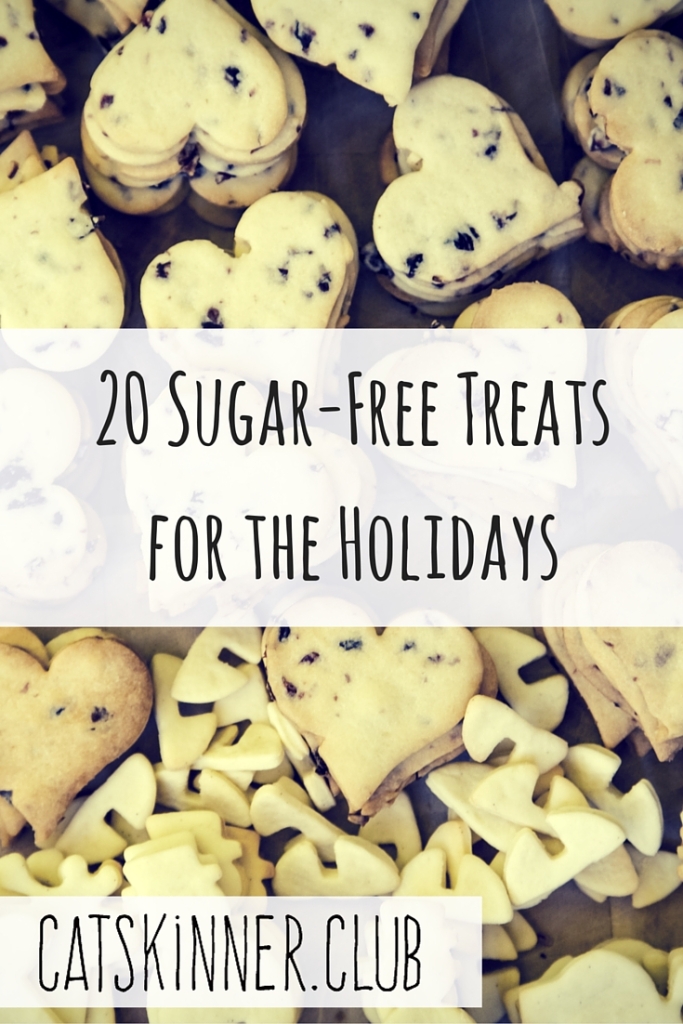 Six months ago, our family made the somewhat radical decision to kick carbs. This meant cutting out grains and gluten and basically all forms of sugar from our diet, in favor of a low carb, high fat lifestyle. In the Internet realm, this type of eating is referred to as Keto or Ketogenic or LCHF (low carb, high fat). Basically, the body learns to burn fat for energy rather than carbohydrates, radically lowering your glycemic index. Recent studies show that a high carbohydrate, high glucose diet can lead to all kinds of nightmares later on in life, namely cancer, heart disease, diabetes, and dementia. What's more, at least two of us at home are definitely gluten sensitive. We're now enjoying clear skin, fewer digestive troubles, happy bellies and countless other long term benefits. What's more, we can still have our cake and eat it too.
I hope you'll enjoy these as much as we have!
Great Foodie Gifts
1. Sugar-Free English Toffee – All Day I Dream About Food
I won't lie, this blog is my absolute favorite Keto blog. Carolyn nails it over, and over again, and I've never been disappointed with one of her recipes. You'll see a few links to her blog in today's post.
http://alldayidreamaboutfood.com/2014/12/low-carb-sugar-free-english-toffee.html
2. Low Carb Salted Caramel Almond Brittle
If this doesn't end up in my stocking, I will be very sad.
http://www.bakingoutsidethebox.com/low-carb-salted-caramel-almond-brittle/
3. Maple Walnut Candy – All Day I Dream About Food
I'm half French-Canadian, so half of me requires maple flavor at the holidays.
http://alldayidreamaboutfood.com/2011/07/maple-walnut-candy-low-carb-and-gluten-free.html
Festive Peppermint
4. Peppermint Cheesecake Bars – The Low Carb Diet
Full disclaimer: I think peppermint only belongs in toothpaste, gum and digestive tea. That said, I know lots of you love this festive flavor, and honestly, if you tag the word cheesecake on just about anything I'll probably eat it. Don't these look pretty? Be sure to go easy on the candy cane crumble, as they contain sugar.
http://the-lowcarb-diet.com/peppermint-cheesecake-bars/
5. Chocolate Peppermint Ganache Pie – All Day I Dream About Food
For those of you who like chocolate with your peppermint:
http://alldayidreamaboutfood.com/2014/12/low-carb-chocolate-peppermint-ganache-pie.html
Get Your Nog On
6. Low Carb Eggnog – Intoxicated on Life
Though I often AM intoxicated by my own life, there's no freaking way I'm getting through the holidays without a stiff drink (or many). The idea of missing out on eggnog is frankly unbearable. Fortunately there's hope in the form of this awesome concoction:
http://www.intoxicatedonlife.com/2012/12/21/low-carb-eggnog/#_a5y_p=2980236
7. Eggnog Rocketfuel Late – Healthful Pursuit
Because I love my nog, and because breakfast for this mama is usually a fatty coffee beverage:
http://www.healthfulpursuit.com/2014/12/dairy-free-eggnog-rocket-fuel-latte/
8. Paleo Eggnog Chia Pudding – Stupid Easy Paleo
I like to modify the occasional Paleo recipe because they are largely grain free. To reduce the carb count in this, skip the dates and use powdered xylitol, erythritol or stevia to taste. You want to use powdered vs. granular, otherwise it makes for a crunchy texture. Be careful with stevia because a little goes a long way. I'd recommend the liquid stevia for something like this.
http://stupideasypaleo.com/2012/12/18/eggnog-pudding/
The Very Best Hot Chocolate
9. Keto Hot Chocolate – Maria Mind Body Health
My kids would straight up be lost without this. It's saved every Santa Claus parade this season.
http://mariamindbodyhealth.com/sugar-free-hot-chocolate/
Mama's Little Baby Loves Shortbread
10. Low Carb Shortbread – The Low Carb Diet
A nice, simple shortbread that satisfies your need for buttery-rich deliciousness.
http://the-lowcarb-diet.com/low-carb-shortbread-cookies/
11. Lemon Almond Shortbread – I Breathe I'm Hungry
This is another consistently great Keto recipe blog. And here is a shortbread with a zesty twist:
http://www.ibreatheimhungry.com/2013/03/lemon-almond-shortbread-cookies-low-carb-gluten-free.html
12. Rosemary Shortbread – Nourished App
I'm a purist, but my husband went nuts over this idea. If I can get him out of the house, I plan to make these as stocking stuffers.
Also, this is a paleo recipe, so to make it entirely sugar free, substitute the honey with about 1/2 cup eryithritol or xylitol, and test it for sweetness before baking.
http://nourishedapp.com/blog/2013/6/6/rosemary-shortbread-cookies
13. Chocolate Orange Shortbread Sticks – All Day I Dream About Food
I love the chocolate/orange combo. This is a beautiful way to experience those flavors.
http://alldayidreamaboutfood.com/2015/11/low-carb-chocolate-orange-shortbread-sticks.html
Cookie Classics
14. Peanut Blossoms – All Day I Dream About Food
I told you, I'm obsessed with this blog. Also, a life without the combo of chocolate and peanut butter would be empty and cold.
http://alldayidreamaboutfood.com/2013/12/peanut-blossoms-low-carb-and-gluten-free.html
15. Rum Balls – Healthful Pursuit
Rum in a delicious ball-form. Not sure what else there is to say here…
http://www.healthfulpursuit.com/2014/12/grain-free-christmas-rum-balls-vegan-paleo-dairy-free-low-carb-keto/
16. Keto Cookie Cutouts – Maria Mind Body Health
My three year old dude loves to bake. We are going to make a slew of these over the holidays because cookie cutters equal big fun.
http://mariamindbodyhealth.com/christmas-cookie-cut-outs/
17. Coconut Flour Sugar Cookies – Keto Cook
And these are for the school bake sale because they are totally nut free. Beware Truvia, as it does contain some sugar. I would substitute 1/2 to 3/4 cup of erythritol or xylitol to taste.
http://ketocook.com/2012/09/25/coconut-cutout-cookies/
18. Gingerbread – All Day I Dream About Food
This is hands down my favorite holiday cookie flavor. I'm actually drooling a little typing this. Also, I swear I am not receiving an affiliate kick back from this blog.
http://alldayidreamaboutfood.com/2013/12/classic-gingerbread-men-low-carb-and-gluten-free.html
19. Cranberry Bliss Cookies – All Day I Dream About Food
Carolyn, can you feel the love over here? These are so pretty!
http://alldayidreamaboutfood.com/2014/12/low-carb-grain-free-cranberry-bliss-cookies.html#hu6AvD8sK9KF1U4q.32
20. Sugar Free Vanilla Buttercream Frosting – Sugar Free Mom
Because you need something do decorate all of those cookies with!
http://www.sugarfreemom.com/recipes/sugar-free-vanilla-buttercream-frosting/#_a5y_p=2986563

Comments
comments